 Why Women Rule Social Media starring Miss Aniela
10 years ago I was writing my dissertation on Women and the Internet.It was a revelation then how women were using this relatively new medium (new as in 'popular and accessible') to communicate, connect and network. Previously technological gadgets, including computers, were largely bought by men - toys for boys. The internet changed all that.
Last night I attended a talk by Miss Aniela, whose rapid rise to fame was due to her immersion in social media, firstly by using Flickr and more recently Facebook and Twitter. Those interested in building up their own online presence using social media may be interested in our training courses.
You can learn more about marketing your business or organisation via Facebook on our Social Media Training course. We also run regular creative courses including Photoshop Training & InDesign training in Brighton.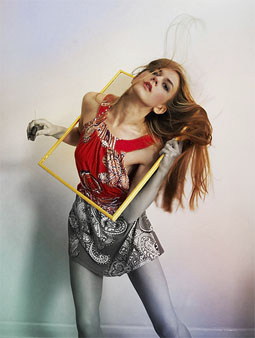 Now 10 years after the internet changed the way women interacted with computers another wave of change is upon us.  Social media networks have seen phenomenal growth in terms of numbers of users both for individuals and business. The biggest growth can be seen in the number of women using social networks on a regular basis. Women now outnumber men on the following networks:
Facebook: 57 percent women users.
Twitter: 57 percent women users.
Flickr: 55 percent women users.
Source: Information is Beautiful
Why Do you Think That is?
Look at the statistics from the 2009 Women and Social Media Study By BlogHer, iVillage and Compass Partners
Women who blog were asked what motivated them to blog. These were the results:
76% for fun
73% Express myself
59% Connect with others like me
54% Personal record or diary
37% To give advice/educate
33 % Positive reactions and feedback from my audience
29% Establish or contribute to a community
25% To reach large audience
22% To persuade others/advocate
21% Promote my skills or my business
17% Earn money
I think although I have no data to back this up, that if you asked most businesses why they would consider using social media to promote their business you could practically reverse the above stats. It's not that it's a bad thing to want to be successful in business, to want to promote yourself or to make money or sell. It's just that in order to do these things using social media you need to do the other stuff first - listen, give, communicate - otherwise it won't work.
Heather Buckley
11 Nov 2009