Silicon Beach Training Locations
---
From Project Management Training to Technical IT Courses, we are constantly updating our training portfolio to make sure we are the first provider and the only training provider you'll need. Branching out into Enterprise Architecture and Enterprise IT allows you to understand the structure and operation of your organisation whilst gaining knowledge of how your organisation can transform the management of IT.
However, if you're looking for training in IT Service Management then you have come to the right place. We can offer you ITIL® Training, not just ITIL® foundation but the full ITIL® Intermediate courses such as the Lifecycle and Capability modules. We even have the ITIL® Expert course so you can become an ITIL® Expert.
We can offer you a full range of Project Management courses and Programme Management Courses such and PRINCE2 ®Training, MSP® Training, Agile Project Management Training, APM courses and PMP Training. However if you can't decide what you want kind of training you require or need multiple qualifications, we can create bespoke packages around you and your requirements.
All training listed above and in our training portfolio can be done in your local area, see our updated location list below to find a Town or City that you require training in.
---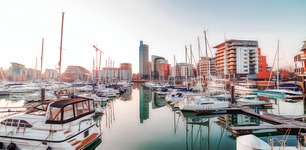 ►Southampton
Southampton is located on the South Coast of England which is the major port of this region. Southampton is a great place to study, live and work as it has to offer a diverse nightlife and exciting opportunities. Southampton is home to two universities offering a range of Higher Education courses.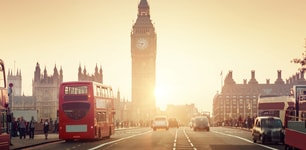 London is the capital of England and the United Kingdom. Also, the leading global city for Arts, Commerce, Education, Entertainment, Healthcare and Professional Services.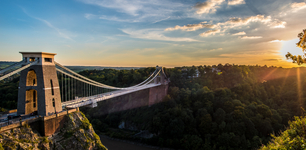 Bristol is located 120 miles from London and is the largest city in the Southwest of England. Not many people know that Ribena was invented at the University of Bristol in 1933, also the Clifton Suspension bridge makes Bristol a place to visit.
Manchester has a variety of exciting prospects for students, as it has to offer great transport links, restaurants and night nightlife Manchester is fantastic for international students as its the most linguistically diverse city in Western Europe.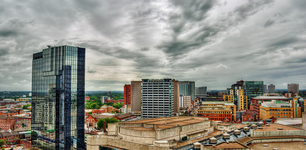 Birmingham is the youngest city in Europe regarding population. The majority of the population in Birmingham are 25's and under which account for 40% of the cities population. Also what makes Birmingham Special is all the parks and open spaces making this city one of the greenest city in the UK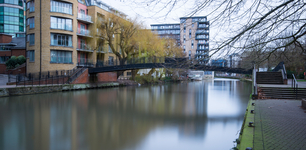 ►Reading
Reading is a large town in Berkshire in the South of England. Reading Town has great transport links because the position it sits in Thames Valley, which plays an important part of England's Transport network. Reading also hosts music festivals every year which attracted people from all over the world.
Cardiff is a port city located on the south coast of Wales. Cardiff City is where the river Taff meets the Severn Estuary, also Cardiff is home to the Welsh Assembly and the Wales Millennium Centre arts complex.
Aberdeen is a port city in northeast Scotland. Aberdeen is located where the Dee and Don rivers meet the north sea. Education in Aberdeen consists of two universities, art and architecture schools and colleges. Aberdeen is home to one of the oldest established colleges of art in the United Kingdom.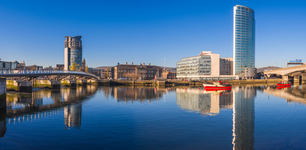 ►Belfast
Belfast is Northern Ireland's Capital and largest City. This is the second largest city in Ireland and it also Belfast remains the centre of arts, higher education, business, and law.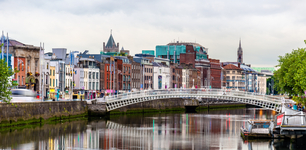 ►Dublin
Dublin is the capital and is the largest city in Ireland. Dublin is situated on the east coast of Ireland at the mouth of the River Liffey. Dublin is placed in the top thirty cities in the world as its historical and contemporary centre for Education, the arts, economy, and industry.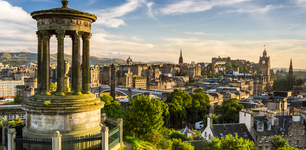 Edinburgh is the capital of Scotland which has been recognised as the capital since the 15th century. The Scottish Parliment sits in Edinburgh also is home to some national institutions such as the National Museum of Scotland and the National Libray of Scotland.
Glasgow is home to over 20 Museums and art galleries, which is including the award-winning Burrell Collection. Glasgow is located about 1 hour from the Capital Edinburgh, and you can also fly to London just under an hour and a half
Leeds is situated in the middle of the United Kingdom and is the third largest city. Leeds is one of the fastest growing, greenest city in the UK. Leeds Teaching Hospitals care for more patients than anywhere in the north of England and also is the largest teaching hospital in Europe.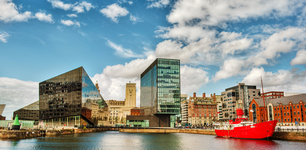 Liverpool is a maritime city in the North-West of England. Liverpool can be located where the River Mersey meets the Irish Sea. As Liverpool is a port city and has been for a long time now this has created such a diverse city, which brings people from all kinds of culture and religion to the City.
Milton Keynes (MK) is a town which is located in Buckinghamshire in the South East England. MK's history plays a huge part in the town that is flourishing today, this is because of intensive planting, parkland, and lakes which help creates a blend of history and modern life in Milton Keynes.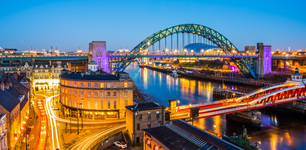 Newcastle can be located on the River Tyne in the northeast of England. Newcastle has some interesting museums such as the Centre for Life, this is where scientists, clinicians, educationalists and business people work together to promote the advancement of the life sciences.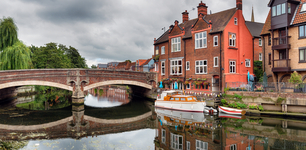 ►Norwich
Norwich can be located on the river Wensum in the East of England. Norwich is in line to become the world's fourth City of Literature, joining Edinburgh, Melbourne, and Iowa. Norwich has a diverse and engaging arts and cultural scene Norwich has plenty of choice between Art galleries and museums.
Nottingham Contemporary is one of the largest contemporary art galleries in the country. Nottingham is located in the East Midlands about 128 miles north of London. There are roughly 60,000 students in Nottingham every year which makes this a creative environment to learn in.
►Cambridge
Cambridge is located on the River Cam east of England. Cambridge is famous for its University, University of Cambridge. Currently, this is one of the best universities in the world and it's scientists, as this was the town in that the Atom was first split.
Sheffield is located in the South of Yorkshire, which is also known as the 'Steel City'. This is because it dominated production of Steel during the industrial revolution. Sheffield has two universities which will bring roughly 55,000 students to the city every year.
►Bournemouth
Bournemouth is a large coastal town on the south coast of England. Bournemouth is known for having a Victorian architecture and is home to Bournemouth pier. Also, can be found in Bournemouth are the Bournemouth Gardens which stretch out over 2-miles long and split up into different sections.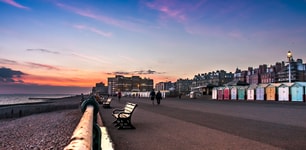 Brighton is located about an hour south of London by public transport. This location is a popular destination for most people in the United Kingdom looking for a day break.
Require Training outside of the United Kingdom?
Here at Silicon Beah Training, we pride ourself in delivering high-quality training to you or your business. This is why if you have any training requirements but you're based outside of the UK we will be sure to accommodate for you and your training needs. We can provide training in Europe, North America, and Australia.
ITIL®, PRINCE2® & MSP® are Registered Trade Marks of AXELOS Limited.
The APMG-International Change Management and Swirl Device logo is a trade mark of The APM Group Limited.
The APMG-International Agile Project Management and Swirl Device logo is a trade mark of The APM Group Limited.
DSDM, Atern, and AgilePM are Registered Trade Marks of Dynamic Systems Development Method Limited.