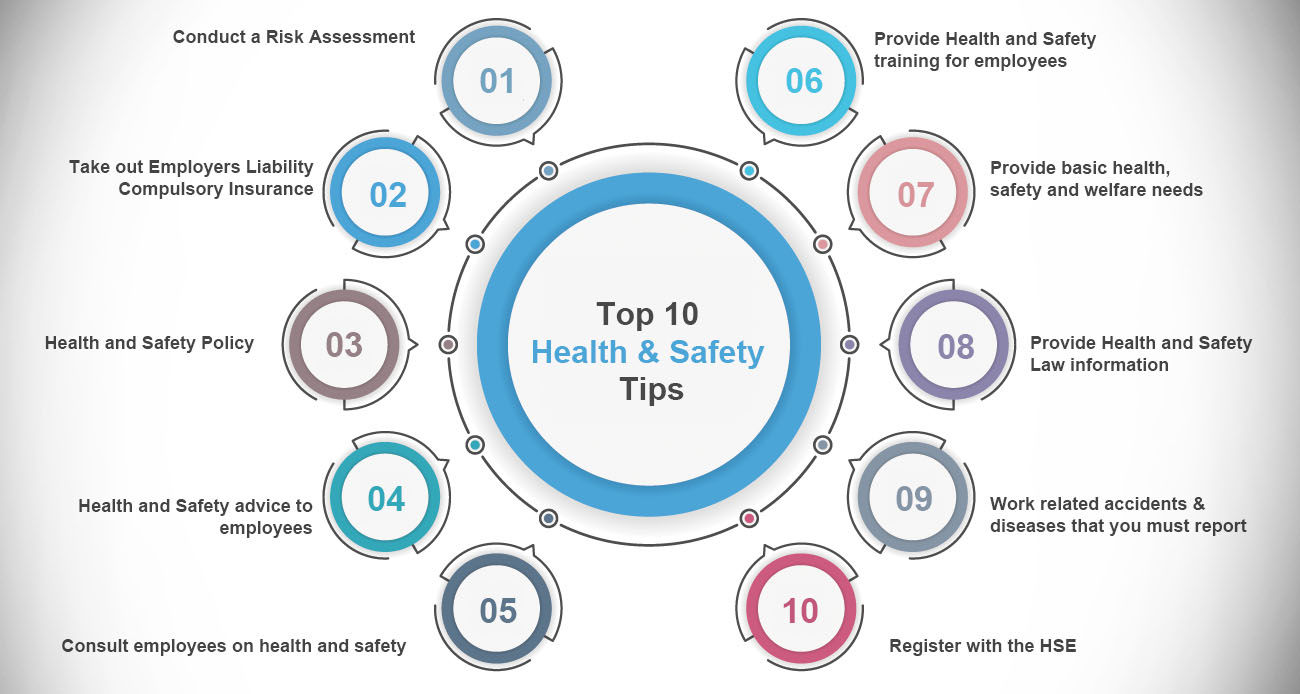 Top 10 Health and Safety Tips
How to Comply with UK Health and Safety Legislation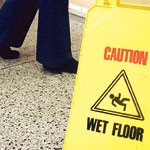 Regardless of complying with Health and Safety laws, providing 
Health and Safety Training
 for your staff is something that all businesses should seriously consider.
Sending staff on accredited Health and Safety courses provide a wide range of benefits including reductions in insurance costs, increased productivity and profitability and an enhanced reputation for your organisation.
In addition - all businesses should take some simple steps to ensure you are compliant with HSE (health and safety executive) regulations.
To be fully compliant in terms of training - we'd recommend sending managers on an accredited course - the IOSH Managing Safely Course is available with us.
However here are our 10 Health and Safety tips to ensure that your organisation is compliant in the eyes of the HSE
Top 10 Health & Safety Tips
How to Comply with HSE Health and Safety Regulations
Conduct a Risk Assessment for your workplace and document it - you need to think about what could cause harm, and what precautions you will take to prevent it.
Any business with employees (so everyone except one-man-bands!) needs to take out Employers Liability Compulsory Insurance - you should display a copy of the certificate somewhere in your office.
Write down how Health and Safety is managed in your business in the form of a Health and Safety Policy (this is compulsory if you employ more than 5 people)
You need to have a person or people available in your organisation to provide Health and Safety advice to employees so that they can meet their responsibilities. This could be someone within your business who has received training, or an external consultant.
You should frequently consult employees on health and safety to ensure that they understand any responsibilities that they have and are happy with the measures you have in place.
Provide Health and Safety training for employees so that they are aware of the hazards and risks in the workplace and are equipped to manage them. The IOSH Managing Safely training course is a useful programme for all line managers to attend as it leads to a recognised health and safety qualification.
Provide basic health, safety and welfare needs for all employees. This includes access to toilets, washing facilities and drinking water. These facilities must be suitable for any employees with disabilities.
Provide Health and Safety Law information for employees to reference. This should take the form of a poster or leaflet displayed publicly in your workplace.
By law, there are some work related accidents and diseases that you must report if they occur. More details on these can be found on the HSE website
All businesses that deal with hazardous substances (e.g. explosives, asbestos etc...) or operate in an inherently hazardous industry (like construction) must register with the HSE
Hopefully your business already does all of the above.
If not, and you need some Health and Safety training or advice - please feel free to call us on 01273 622272 or e-mail info@siliconbeachtraining.co.uk
Andy Trainer
15 Jun 2011