Andy Trainer
24 Apr 2013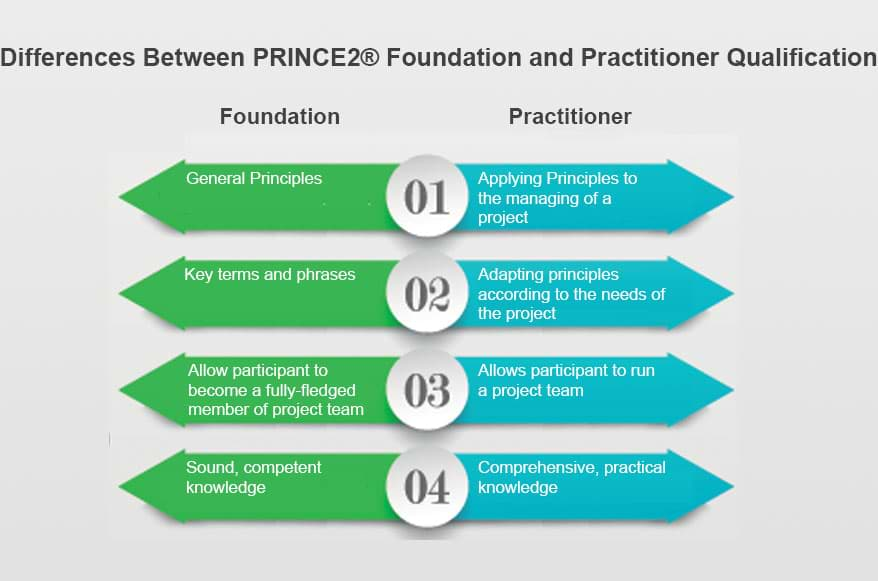 Differences Between PRINCE2 Foundation and Practitioner Qualification
We often receive the same question about our PRINCE2® Training Courses here at Silicon Beach: "what's the difference between the PRINCE2 Foundation and the PRINCE2 Practitioner qualification?"
With that in mind, we thought we'd put together a handy table outlining the main differences, as well as our thoughts on which people and positions that are best suited to each course.
Hopefully, it will make your decision that little bit easier when booking your PRINCE2 Training, although if you're still struggling to decide, our sales team are always on hand to help!
So what are the main differences?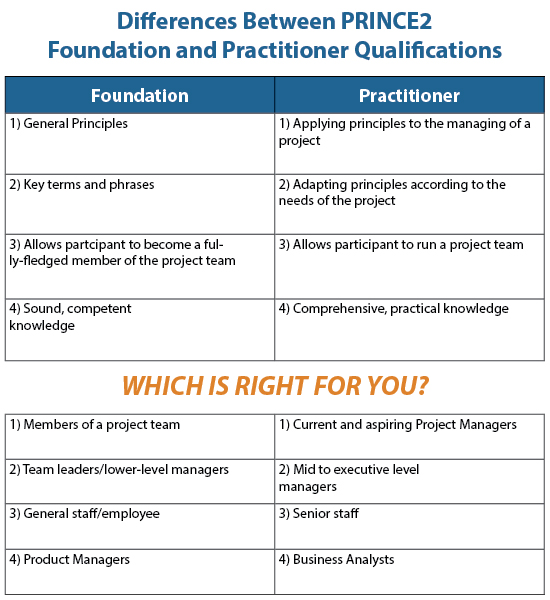 As you can see from the chart, a Foundation qualification is ideal for those new to project management, perhaps looking to gain some insight into the PRINCE2 methodology to help strengthen their understanding.
For members of a project team, it will provide the essential knowledge necessary to get to grips with each aspect of a project.
It can also be useful for those who may not contribute much to a project, but enough to need to be aware of what's happening and why.
The Practitioner qualification is for those whose role is reliant on the ability to successfully run a project. It involves understanding the practical application of PRINCE2 principles to specific projects and in that sense is essential for both current and soon-to-be Project Managers.
It's also a particularly useful qualification for senior staff members, who although may not be directly involved with projects, will encounter them on a frequent basis. Business analysts will also benefit in terms of grasping potential shortcomings of business in regard to their projects.
Hopefully, that gives you a better idea of the variations between the two qualifications and which would be most suitable for you in your current position.
If you'd like to read more into PRINCE2 methodology before booking, we have plenty of useful resources on offer including how to Manage Product Delivery, how to set up a business case and how to authorise a project.
Posted under: