Craig Charley
26 Apr 2013 Getting Creative with Video Marketing on Vine
It's the latest social media craze that's getting marketers excited - Vine, the 6-second video app. It's done for video what Instagram did for photos, and like Instagram it has been bought by one of the biggest players in social - Twitter.
What we find absolutely brilliant about Vine (and similar apps) is that is gives marketers with limited budget and technical skill the chance to do something creative.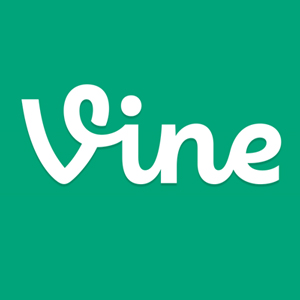 What you don't need:
A massive marketing budget, full camera crew, expensive video editing software, the technical skill to operate camera equipment and software
What you do need:
A great idea, an iPhone or iPad (Vine isn't on Android yet, but there are plenty of alternatives!)
You also need to be clued up on social media! Unfortunately, it's not as easy as just posting some videos and watching the money roll in. Our social media courses will help you market your brand through social channels using tools such as Vine. Combined with content marketing training you will be ready to make the most of social video.
You may think that 6 seconds is restricting, but that restriction forces you to think - What can I fit in 6 seconds? Think of it as the video version of an elevator pitch.
A 6 second video is a viable way of getting your message across in today's crowded social networks. It's easier to convince a passer by to stop for 6 seconds than for 6 minutes.
How to Use Vine
As somebody who is used to shooting multiple takes and spending hours editing video, the lack of any editing functions was initially frustrating. It soon dawned on me that this is exactly why Vine works so well.
Once you've installed the app and connected to Twitter you're ready to go.
Press the camera icon to start a new video and then it's all done by touch. While your finger is on the screen Vine records, when you take your finger off it stops. After 6 seconds Vine pieces the footage together to create a looping sequence complete with sound. Not happy? Trash it and start again.
It can take a while to get used to the touch record system but once you do you're free to get creative.
Here's my first attempt at a Vine video, click the volume icon at the top left for sound
Ideas for Marketing with Vine
Product Demonstrations
Have you ever tried an elevator pitch? Think about how you can sell your products in 6 seconds - What are the key features? What do you want to show off? If what you sell isn't very visual, then get your best salesperson on board to give their best pitch.
Customer Interaction
It has always been tricky to get customers on camera, you either had to get them to come to you or they had to make the effort to film, cut and upload a clip to YouTube. Vine is so easy to use that it makes it easier to persuade customers to film reviews or testimonials. Be even more creative by asking them to demonstrate their favourite features or what they love most about your product or service.
Get Personal
People feel more comfortable dealing with other people rather than brands or companies, so use Vine to show off your company's personality.
Have Fun
Lastly, and most importantly, Vine is mostly about having fun. See below for Dove's first attempt at Vine. This is a company that has a huge advertising budget, and yet what they've done with Vine could be replicated by any business no matter how small!
Final Vine Tips to Remember
Create videos that work in a loop
Vine is to video marketing what Twitter is to content marketing - short, to the point and quickly lost in the stream
Vine videos do not show automatically on Twitter, so write a compelling description to encourage views
While it's okay to be silly, don't forget that you're representing a brand.