Andy Trainer
9 Feb 2011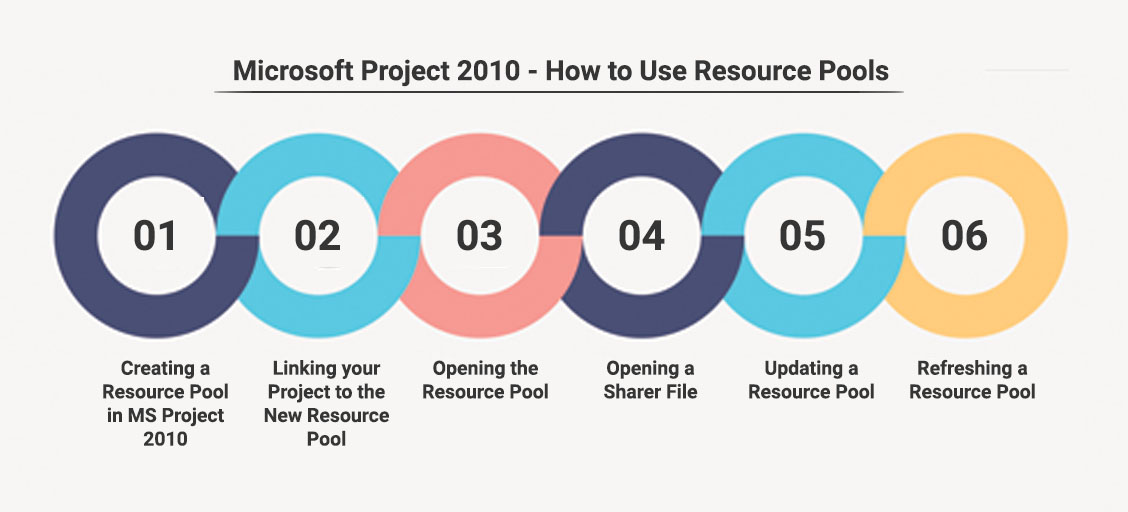 Microsoft Project 2010 - How to Use Resource Pools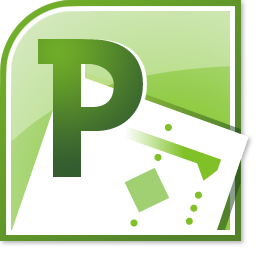 Microsoft Project is the definitive tool for project managers. However using it in a shared environment can often lead to difficulties - particularly when you've
lead to difficulties - particularly when you've got lots of projects thatuse the same resources.This is where resource pools can be invaluable - and they're not that hard to set up!
To learn more about Resource Pools, and plenty more besides in MS Project, why not attend one of our public 2-day MS Project Training courses here in Brighton, Sussex? For general project management skills we also run a 1-day Introduction to Project Management training course, and we are also an Accredited Training Organisation for PRINCE2 Training.
How to use Resource Pools in Microsoft Project 2010
Creating the same set of resources in each project is unnecessary duplication. You can create a resource pool, entering the resources only once and saving time and storage space. The resources reside in one file and other projects can link into this pool, thus creating project sharer files. If information is changed in the pool, all sharer files will be updated. Also when the pool is changed from a sharer file, the resource pool is updated.
Creating a Resource Pool in MS Project 2010
Follow the following simple steps to create a resource pool in Project 2010
Don't worry about the start/end date, or entering any tasks
Select the RESOURCE TAB and then ASSIGN RESOURCES
Enter the Resources and their relevant information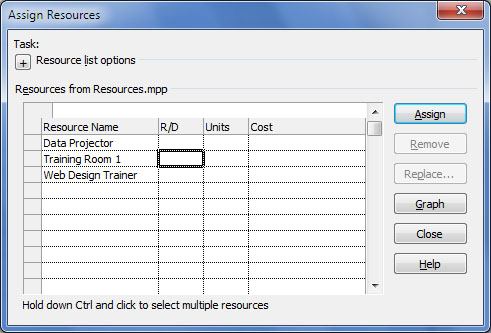 SAVE the PROJECT FILE - call it something like "Resources"
Linking your Project to the New Resource Pool
When a Project shares the Pool, all resources will be shown in that Project's Resource Sheet, even if that project doesn't need all of them. To be able to share a Pool, the project file containing the resources must be open in the screen.
OPEN the PROJECT you have saved as the RESOURCES
OPEN a separate or new PROJECT that needs to SHARE the RESOURCES
Choose the RESOURCES tab, then RESOURCE POOL > SHARE RESOURCES
Click on the downward arrow, to select the RESOURCES file you've just made
The FROM dialogue box, will list any open files.
You are now given the option to choose the pool or sharer file as top precedent. The option that is chosen gives overall control of the pool to that file. By default the Pool takes precedence over the sharer.
Note: If you make changes to the resource pool the sharer files will automatically update. If a change is made in a sharer file, you must manually update the resource pool. If a resource becomes over allocated, no message of warning will be received. The resource will appear RED in the Resource Sheet, or Usage.
Opening the Resource Pool
When Opening a Resource pool, Project will realise that the file is linked to other projects and the following Menu will appear in the screen.
Open Resource Pool – Read-only… Use this option to attach the resource pool to a project. Is also used when assigning resources to tasks.
Open resource pool read-write… Use this option if you wish to edit the resource pool. Bear in mind that when it is open in this mode, it will lock others out of updating the pool with new information.
Open resource pool read-write… Use this option if you wish to edit the pool, sorting out over-allocations, etc., or if you wish Project to create a consolidated project that will show all projects linked to the pool.
Opening a Sharer File
When a project file is opened that is linked to a pool and the resource pool is not open, a Information Dialogue box will present a series of queries.
Open resource pool to see assignments across all sharer files - Opens the Project and the Resource Pool as read only. You can view the Resource Pool to see assignments across all projects
Do not open other files - Opens the Project Only
Updating a Resource Pool
When multiple projects share a resource pool, you can update assignment information in the resource pool file periodically while you are working in a sharing file. Updating the resource pool file allows others to see changes that affect their projects before you close the file.
Select Resource Pool > Update Resource Pool
Refreshing a Resource Pool
When you share resources with other projects, another project manager can make changes to a resource's information in his or her project that will affect the availability of that same resource in your project. Using this option will enable you to see any changes made by other users in the resource pool.
Select Resource Pool > Refresh Resource Pool
Posted under: