Craig Charley
2 Dec 2013 Future Proof SEO Strategy for 2014
New SEO Course - Advanced SEO Training for Managers. The best SEO course you'll attend in 2014.
Could your business survive a manual or algorithmic Google penalty? That's the most important question for SEOs in 2014.
Over the past two years we have seen the number and frequency of algorithm updates and manual penalties increase as Google's Webmaster Spam team gets better at identifying tactics. This only looks set to continue over the next two years.
So how can you adjust your tactics to get results without risking everything?*
In this post I'm going to run through an SEO strategy that meets Google's Webmaster Guidelines, takes advantage of new and developing technologies and diversifies your traffic sources so that you're not so heavily reliant on Google search traffic.
If you're completely stuck with SEO or unsure you're going about it the right way then you can learn everything in this post on our hands-on, workshop-style SEO training courses.
I've included tips for content, link building, technical, offline, local, social and mobile considerations to create an overall picture of what search engines see as a 'good' site and help you give your SEO strategy a makeover for 2014.
Content
Using content as the cornerstone of your SEO strategy is not a new concept, but the goalposts are moving on what constitutes 'good' quality.
Now that everyone is producing content (on-site, off-site, online, offline) there's so, so much of it. It's very hard to break through the noise.
Panda helped a bit by punishing bad content, but sites are still churning out hundreds of articles with little thought past; "it's good for SEO".
Google uses the word 'deep' to describe good content – we think this means you have to be an authority in your niche, the go-to site for information. Start developing an archive of the very best information in your industry. Cover all areas and cover them well.
Good content:
Drives traffic through searches related to your industry
Builds authority in the eyes of consumers and search engines
Increases engagement with your brand on social media
So what is good content?
For a start, read our Content Marketing Strategy Guide which features a host of great examples from the experts. For content that really has an impact try Big, Evergreen Content.
No, you don't have to spend £7 million on a cute advert, but you do have to provide value and not just add to the noise.
You need to think outside of the blog post and develop a range of different media - video, eBooks, whitepapers, graphics, studies etc. These become your assets and can be one of your best sources of links...
Never forget that your static pages are also content - you should be constantly improving your static assets (especially sales pages) to improve conversions and provide the best user experience.
Engagement and conversion metrics are not just important to your bottom line, they're important to Google providing the best results. It was not all that surprising when ex-Googlers claimed that Google uses Chrome user data and can track every click. They know whether your site is providing a good experience.
Learn how to create content that ticks all the boxes with Blogging & Content Marketing Training.
Link Building
Link building is still the backbone of how major search engines rank websites but the way they interpret link data has changed from the early days of the algorithm.

Every time a new method of building links appears, Google are soon working on ways to discount or penalise it.

Bad link building is one of the easiest ways to get penalised, but good link building can be the hardest part of your job (even more so in certain niches).
There are two methods of building links that (if done properly) don't trigger a Google penalty and work great.
Link Earning (Passive)
Link earning was the most talked about topic at BrightonSEO September 2013 and is currently the go-to 'Google friendly' link building tactic.
To earn links you have create assets that people want to link to. This could be a story, graphic, video, app, whitepaper - anything that excites people enough to link to you.
As with any tactic this can be abused and as expected, this form of content has been spammed to death.
For your content to be a linkable asset instead of linkbait the focus has to be on more than just getting links and views. Provide real value and the benefits will be more than just a temporary spike in traffic.
Although focusing on graphics, Rand Fishkin's video comparing visual assets to infographics could be applied to any form of content:
Often just creating content is not enough; link earning requires outreach to make the right people aware of your linkable assets.
Outreach is a very important skill for a link builder (earner) in 2014, and the strength of your story is critical to successful outreach.
Try not to have too much control over your links (especially anchor text) as this can ruin all your efforts and make it look like a link building campaign.
Matt Cutts has spoken about press releases, guest posting and infographics in the past 12 months - showing that Google are actively looking at content-based link building campaigns.
Link Reclaiming (Active)
Link reclaiming is the act of finding sites that mention you, your brand or a related story and simply asking for a link.
There are a number of ways to find opportunities for link reclamation:
Web Mentions
Google Alerts is the most popular tool for monitoring mentions on the web, but Moz has also just released an alert function for their Fresh Web Explorer.
Set up an alert for your brand name and when a site mentions you without linking send them an email - it never hurts to ask.
If you're feeling bolder you could also do this for keywords in your niche. Jump on stories in your industry and offer to add a comment or tell the author about any content you own that would supplement the story.
Images
Use Google's Search by Image tool to find out where people are using your images and ask for a link credit, this works almost 100% of the time.
Video
If you are hosting video on YouTube you can use their analytics platform to see where your videos are being watched on external sites. Visit those sites and ask for a link to your website to supplement the video.
Data, Mark-up & Knowledge Graph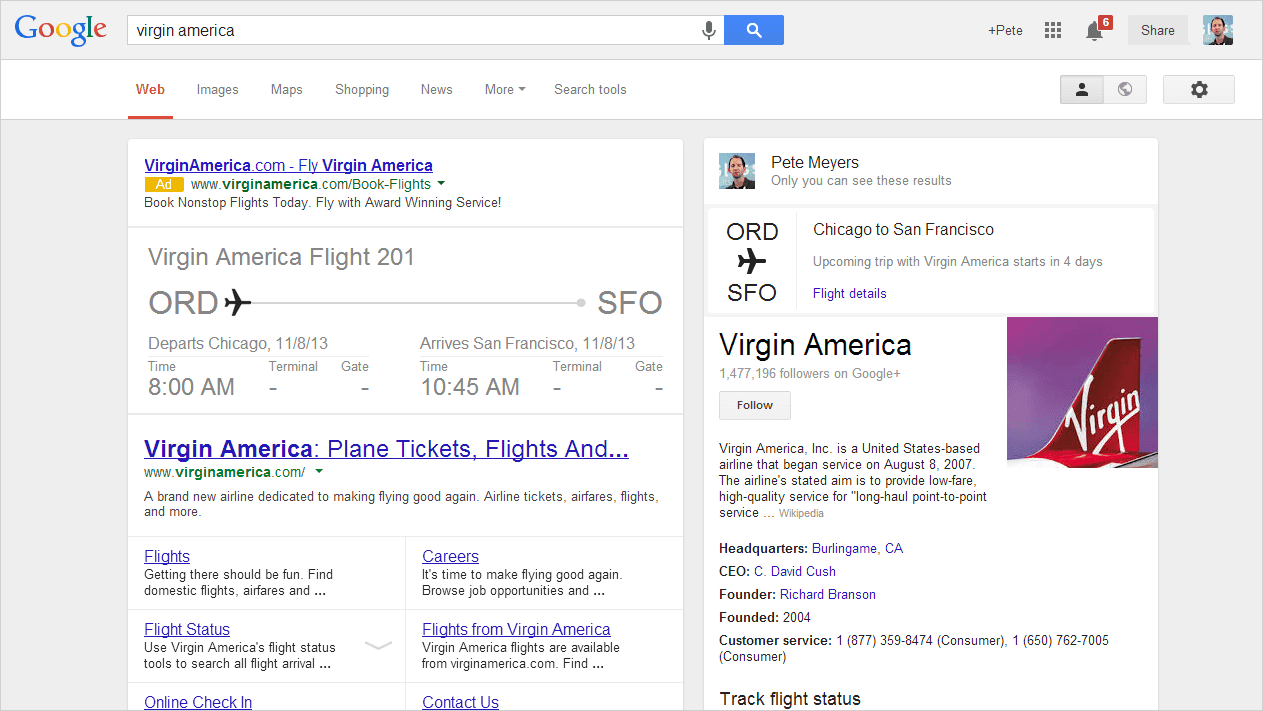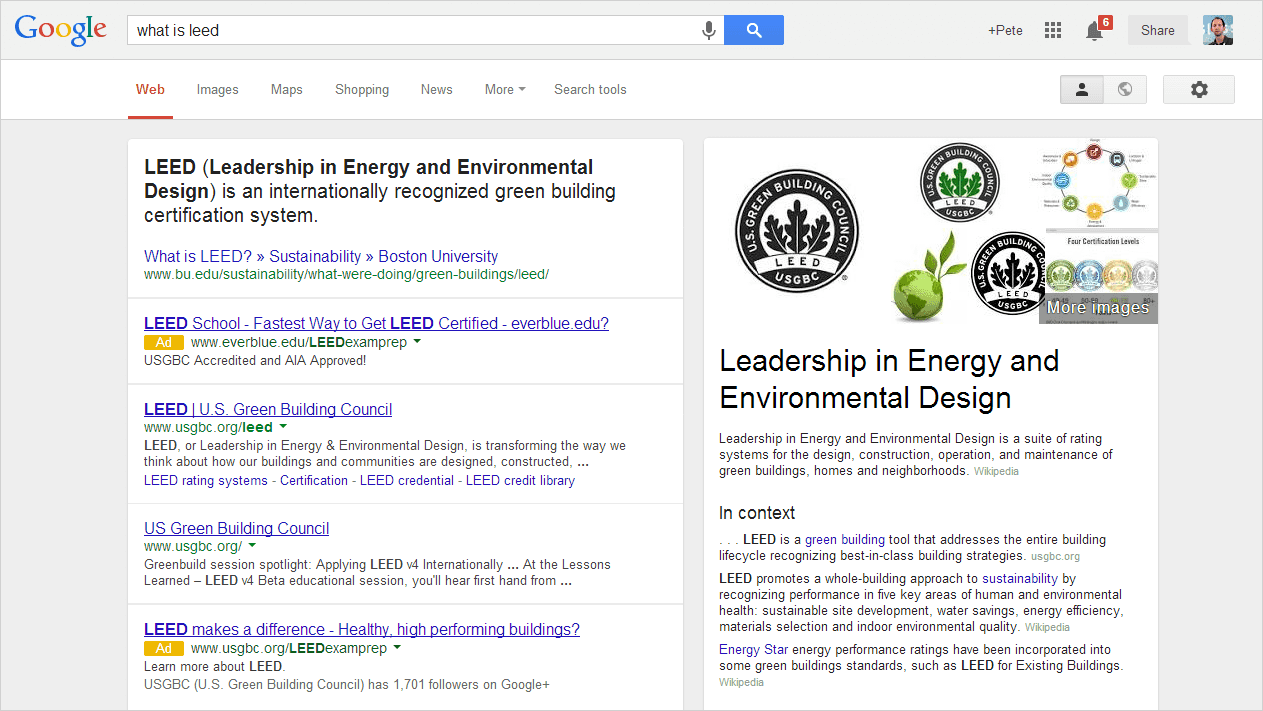 Both of these concepts are driven by data. The only element I think they lack is rich snippets, which have been shown to impact CTR.
Google's goal is to serve up the most useful and relevant results and they have found that in many cases they can do this without the searcher clicking through a site.
This angers webmasters who rely on those clicks to survive but Google isn't one for listening to webmasters.
After decades of sending people to other sites, Google now wants to keep people using their products so they can serve more ads.
How Google displays results in your niche is essential to be aware of: they might be about to become your biggest competitor.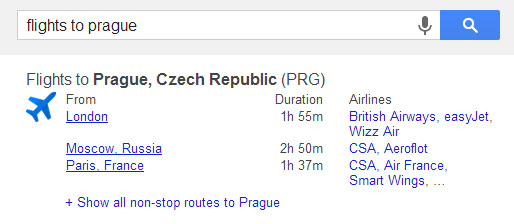 Google might be moving from a 'search engine' to a 'knowledge engine' but there is a way to join them:
Structured Data Markup
Use a form of structured data markup (schema, microdata, microforms etc.) to mark up elements on your site to help search engines understand what you do.
Virante have published a good guide to getting started with adding schema markup to your site but you can also see the full list of available schemas here. Missing an item or description that matches something on your site? Why not help extend the vocabulary?
Google is also a big fan of using Google+ data to power Knowledge Graph and general results. The switch to Google+ comments on YouTube shows just how invested Google is in making their social platform work.
It might leave a bad taste in your mouth but you should be trying to give Google as much information about your business as possible.
Vertical Search
The number of SERPs with video, images, news etc. is growing massively as shown in the Moz Mega-SERP.

Varying your content strategy attracts visitors who prefer to digest different types of content and can also increase your visibility in SERPs.

It's hard to get more than one web page ranking well for a competitive search, but it is often easier to rank a range of content.

If you could get a web page, news story, image and video all ranking for the same term then not only are you more visible on the page but you've given a different route to your site for people who prefer graphics or videos over text.
Local
Something that we have personally seen develop over the past two years is the influence of location on search results. Google are actively expanding the number of searches that trigger a local result as they understand which searches are relevant to a location.

This makes sense. If you're in Brighton and you search for 'swimming pool' then it's likely you want to go swimming nearby, you're not planning on driving to Hull. If you were then you would search for 'swimming pool in Hull'.
You need to be clear about the locations your business serves, and try and make sure you don't look more local than you really are.
Schema is one way to show search engines where you are based and which areas you serve.
Semantic Search
Update: Further proof that semantics are the future of search has come in the form of an updated Google Trends. You now explore 'topics' and 'entities' instead of keywords; this allows you to distinguish between people with the same name and even get more accurate data as Google now sees the terms 'Gwyneth Paltrow' and 'Gwen Paltro' as the same query.
As above, Google's focus lately has been on understanding intent better, rather than just matching pages to keywords.

Two months ago Google rolled out Hummingbird - the biggest update to the algorithm since 2001 - and nobody noticed.

That's because Google the update was aimed at understanding longtail searches better. Most webmasters only track their most important short tail keywords.

Despite a number of agencies now offering 'Hummingbird friendly SEO' there are no signs that any sites were affected by the update so we're not sure exactly what they're promoting.
However, this update is just another example that search engines are racing to understand the web better and identify the relationships between words and objects.
This has led to the development of conversational search - essential if voice search is ever going to take off - and means that you need to continue to establish your presence as an authority in your niche and build a strong collection of content.
Mobile
I can't emphasise enough how important mobile search is, but hopefully this graph will help: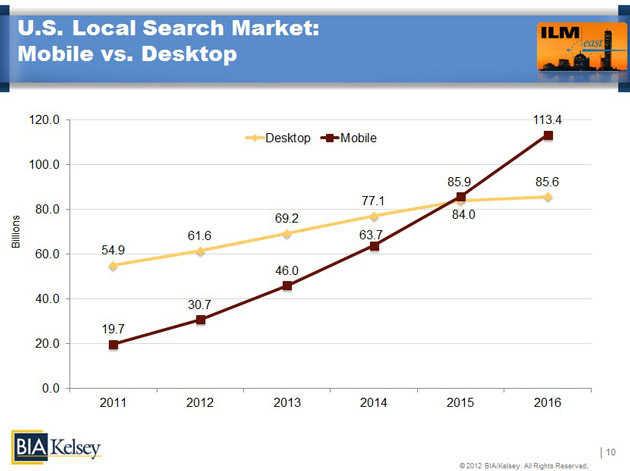 This is one of the first times that US data has shown mobile overtaking desktop and there is likely to be a similar trend in Europe.

Mobile search is on the rise, but that's not the only reason to start focusing on mobile.

Results are starting to deviate more from desktop as search engines try to improve the quality of results by presenting results that will work well on mobile.
Example of this in action – sites that load flash will not rank if the searcher is using a device without flash.
If your site is not mobile friendly that doesn't mean it won't rank, but it's always best to give the user the best experience.
That does mean a site that works beautifully on mobile.
Google and Bing both recommend responsive design (like our site) and often this is easiest to implement and manage. But a responsive site might not serve your users the best experience.
Bryson Meunier continues to advocate the use of a separate mobile site optimised for mobile visitors and claims Google are wrong to push responsive web design so much.
There is no proof that search engines prefer responsive web design but it is one of the easier options to implement and not completely mess up your SEO.
Social
The final piece of the search puzzle is social.

While there is still no direct link between social and ranking, search engines are increasingly adding social elements to search results.

Google uses Google+, Bing uses Facebook and both show reviews. Social proof is a great way to encourage searchers to click through to your site.
Social is also the best way to promote new content immediately to encourage shares, links and engagement.
For help learning how to use social media to market your website and content come down to Brighton for a social media workshop.
Benefits of a New SEO Strategy
To cap everything off, why should you bother to change tactics? What are the benefits of this approach over risk-taking or churn and burn search marketing?
Changing your approach to SEO comes with a number of added benefits, many which in turn further benefit how your site ranks:
1/ Brand Awareness – Branded search & direct traffic are the ideal indicator that you are an authority in your niche. Customers come direct to you rather than shopping around. Every lead is much closer to a sale if they already know about and value your brand.
2/ Referral Traffic – The best links you can build are the ones that send traffic to your site - showing that the link is worthwhile and leading to potential new customers.
3/ Social Media – Don't just use Social Media as an SEO tool, use it to supplment your outreach. If you follow the advice in this post then you should start to see more interaction on social media. Make sure you connect with people talking to you - don't just think of them as another channel to spam.
4/ Sales - The strategy in this post is sales-focused and can be fully tracked. Google's move to hide keyword data from webmasters is a blessing in disguise as it forces them to focus on the metrics that matter - are your efforts leading to more sales and conversions? If not, why not? This is the most important metric when it comes to marketing, vanity keywords not so much.
Hopefully this post has given you something to think about for 2014. Start planning your strategy for next year and get ahead of the competition.
* Disclaimer: We can't guarantee that Google will play fair; it wouldn't be the first time they've thrown the rule book out the window. However, as a general rule if you try and avoid anything that could be seen as 'abuse' of a tactic then you should be safe.
Posted under: