HTML4 v XHTML v HTML5 - The Main Differences
HTML has had many incarnations over the years. All of these are similar, but successive refinements have been added over time to cope with our evolving understanding of the best way to make a website.
HTML5 has been on the radar for a while. As new browsers (including  the new Firefox 4) start to support  a wider range of HTML5 features, it's use among developers is sharply on the rise. To meet demand we now offer a regular public HTML5 & CSS3 Training course, which builds on the knowledge gained in our existing HTML& CSS Training Course.
We also provide a range of other Web Design courses including our Web Design Week and more advanced programming courses such as JavaScript, AJAX and jQuery.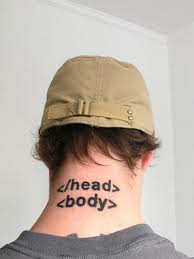 We still get asked a lot of questions about the different versions of HTML - especially the differences between HTML4 and HTML5. Throw XHTML in to the mix and it can be a confusing picture for the uninitiated!
So - here's our quick summary of the three main types of HTML in use today...
Aaron Charlie
30 Mar 2011