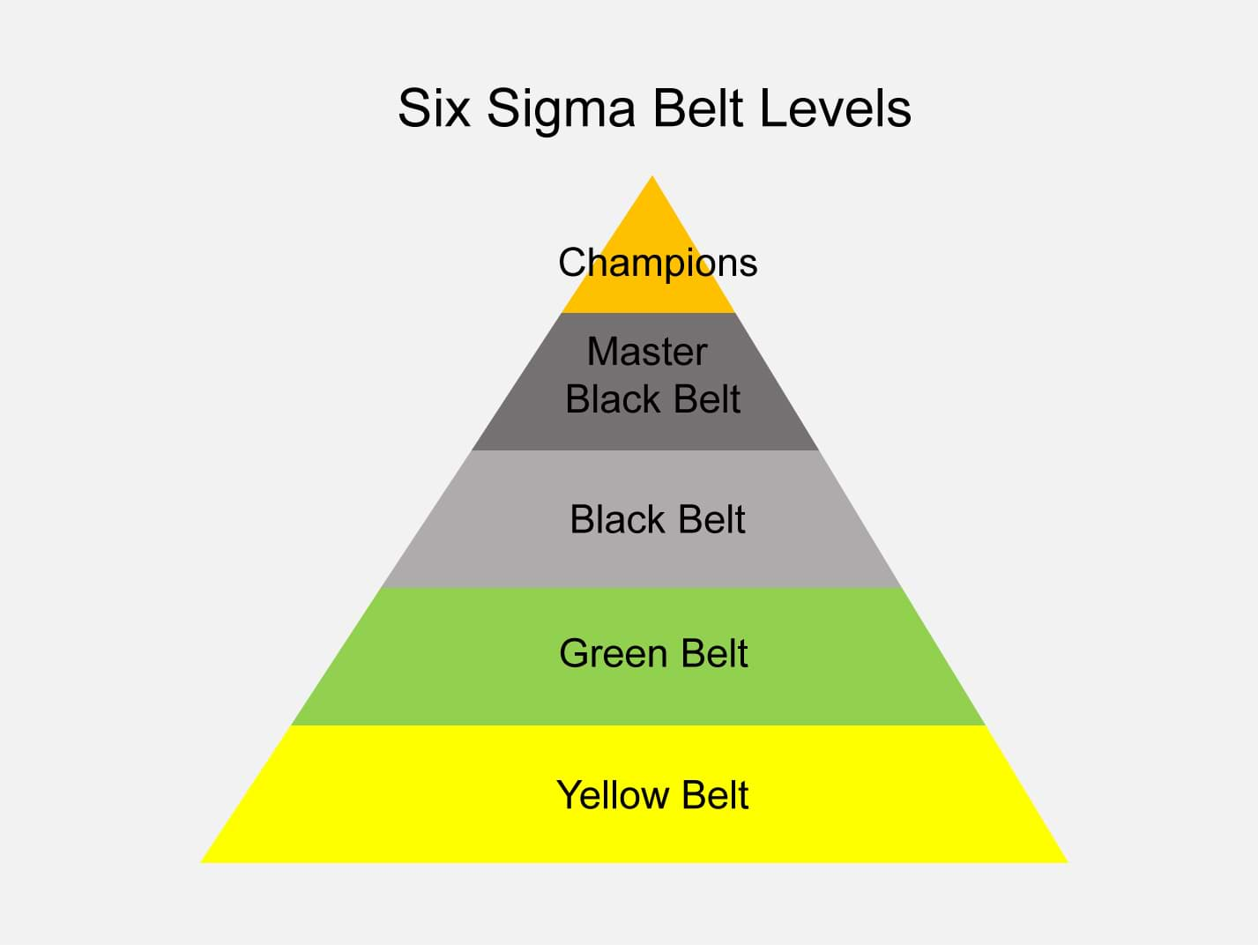 What do the Six Sigma Belt Levels Mean?
Green Belts and Black Belts? Similar to martial arts, Lean Six Sigma uses a coloured belt ranking terminology to define the level and function of Six Sigma practitioners.
But what do the levels mean?
In this guide I'm going to run through the Six Sigma belt levels to explain their role and function and how you can achieve each level.
This should help you when deciding what level of Lean Six Sigma Training different team members require to successfully run Lean Six Sigma projects.
To learn more about Six Sigma including the Belt levels, download our free eBook 'What is Six Sigma?'
Lean Six Sigma Yellow Belt

Yellow Belts are team members on Six Sigma projects. They need to understand the key processes and some of the basic Lean Six Sigma tools to work on a project but not to the level of Green Belt.
We run a 2-day Lean Six Sigma Yellow Belt course to enable Six Sigma team members to improve their understanding and awareness of Lean Six Sigma tools and processes.
Training team members to Yellow Belt level improves performance and reduces timescales on Six Sigma projects.
Andy Trainer
9 Jan 2014