Aaron Charlie
19 Nov 2015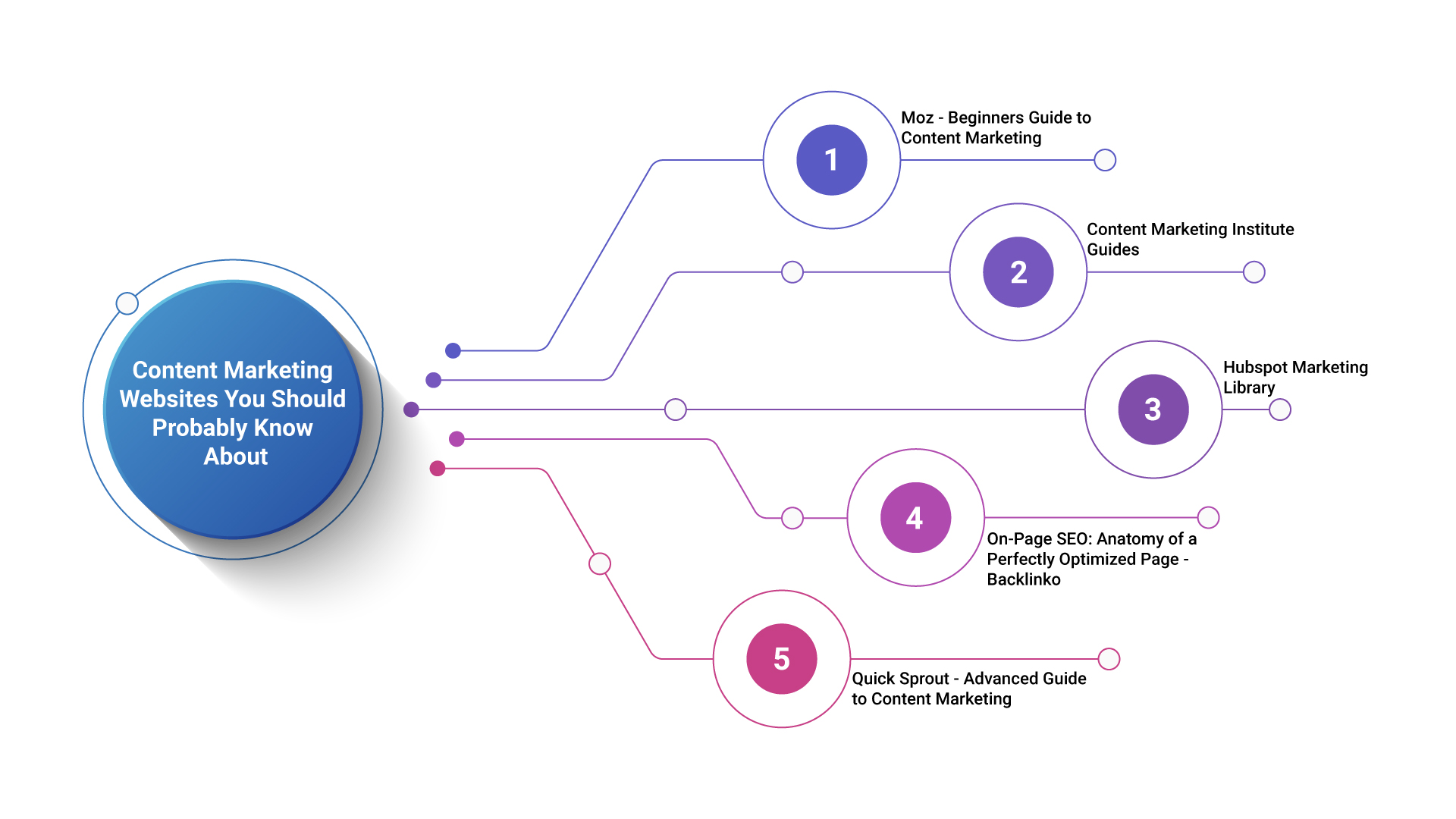 5 Content Marketing Websites You Should Probably Know About
Planning a content marketing strategy for 2016?
Looking for useful content marketing guides that hit the marketing spot?
There have been countless blog posts and guides written on the subject, and the list grows daily. But the problem isn't a lack of knowledge or how-to information. The problem is finding a content marketing guide that meets your needs at your level of expertise. And dare I say who's got the time to trawl through numerous guides. Isn't it better to just get on with it?
While it's tempting to get stuck in, one of the key things about content marketing is having a solid plan and editorial calendar. By investing the time to align your content marketing efforts to your business objectives you will reap the rewards - Google absolutely loves quality fresh content. There are loads of comprehensive guides but some are overwhelming for content marketing newbies. With this in mind we've produced a round up of the top 5 content marketing guides on the interwebs to save you time in planning your 2016 content marketing plan.
#1: Moz - Beginners Guide to Content Marketing
If you read just one of these guides, it should be Moz's fresh off the press 'The Beginner's Guide to Content Marketing. Divided into 9 chapters (see chapter list below), this guide is easy to digest, light-hearted but still perfectly thorough.
It was published on moz.com only a few days ago and has already got the thumbs up from loyal Moz fans and new readers alike. Described as a perfect 'guide to those who are just starting out', this guide is well worth a read.
What Is Content Marketing? Is It Right for My Business? – a breakdown of what content marketing is and why it is important
Content Strategy – An in-depth look at what keeps you aligned with your company's goals
Content and the Marketing Funnel – this chapter shows you which types of content work across the whole spectrum of marketing
Building a Framework and a Content Team – Help with deciding who to work with on content, what tools you should use during the process, etc.
Content Ideation – how to get past that frustrating writers block
Content Creation – how to get the most of the time you have when creating your content
Content Promotion – you've created your piece, now here's how to amplify it
Analysis and Reporting – looking at past content performance to measure your success
Iteration, Maintenance and Growth – pretty self-explanatory – on to bigger and better things!
Pros
Impressively thorough
Suitable for newbies
Easy to follow with amusing illustrations
More user friendly than most guides on the web
Cons
9 chapters long may be too much reading for those wanting quick answers
Overall, if you want to speed up the process of going from zero to marketing hero, get studying.
#2: Content Marketing Institute Guides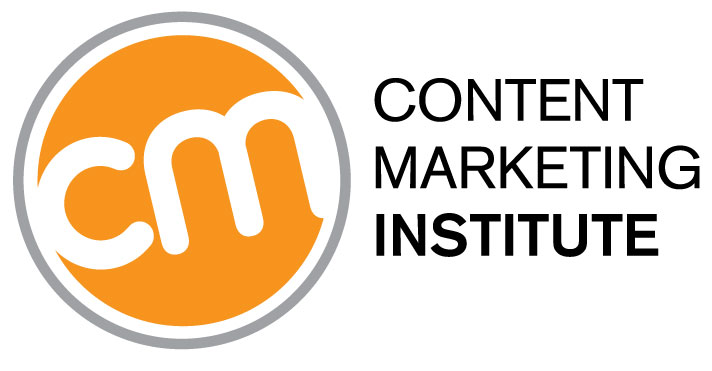 The Content Marketing Institute (the big daddy of content strategy) have recently updated their popular How-To Guides which provide a content planning framework designed specifically for savvy marketers. The eight guides include:
Getting Started: Content Marketing 101
Planning: Building the fundamentals of your plan
Audience: Understand your target audience
Story: Brand story telling
Channels: Determining your distribution channels
Process: How to manage your team and tools
Conversation: Create your content and listening strategies
Measurement: How to prove the effectiveness
"While there are no 'silver bullets' or one-size-fits-all plans that apply to every organization, there are some core, common elements across successful content marketing programs" Joe Pulizzi
The guides are very comprehensive and offer step by step advice but the best way to get started is to read the "Back to Basics" series. The Content Marketing Institute have become the bedrock of the content marketing world and are one of the leading global content marketing education and training organizations.
Pros
Expert advice
Downloadable template
Free exclusive e-book Content Marketing Program available to download
Cons
Time consuming to read through all the content available
Focus of strategy and less on actionable advice
Can be overwhelming for the beginner
#3: Hubspot Marketing Library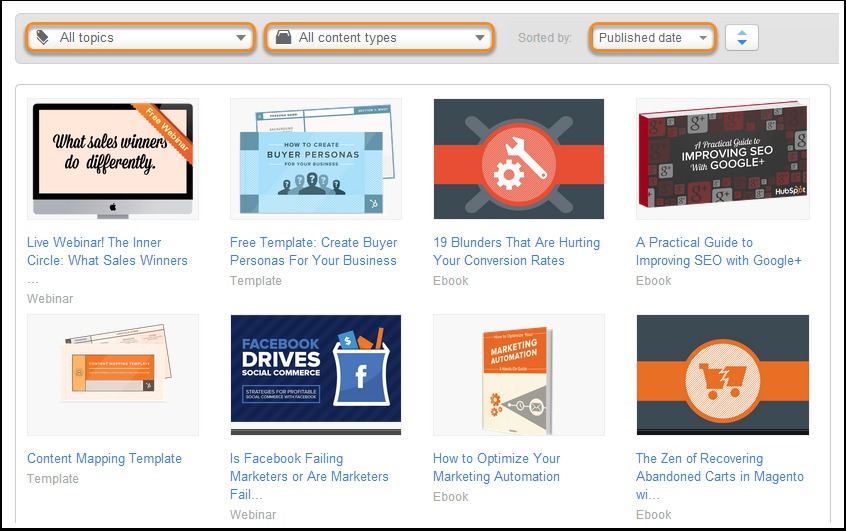 Hubspot is the ultimate resource for free marketing advice. If you want to stay up to date with the latest inbound marketing practices, you can access the complete HubSpot Marketing Library of ebooks, webinars, marketing kits, templates, and worksheets. The library is conveniently organized by topic so head for the content creation section. Here you will find everything from beginner's guides, how to create images, stock photographs and much more…
Pros
Bite size advice
Downloadable templates and worksheets
Keep up to date by signing up for the newsletter
Cons
Difficult to fault their dedication to content marketing!
Time consuming to read through all the content available
#4: On-Page SEO: Anatomy of a Perfectly Optimized Page - Backlinko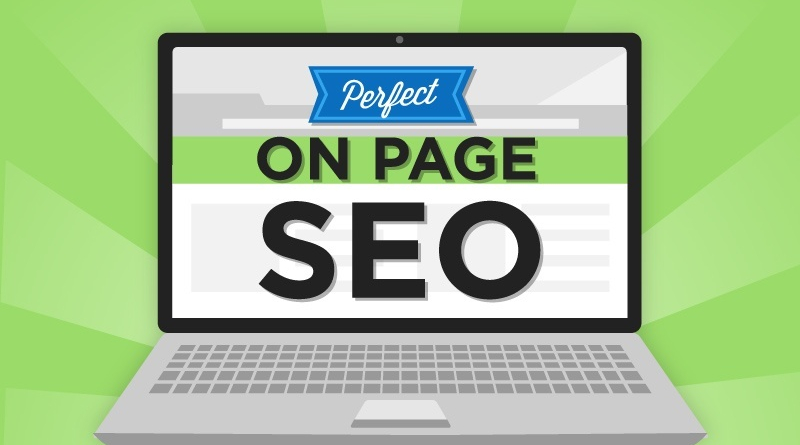 Coming in at four is an Infographic from Backlinko. While strictly not a 'content marketing guide' it refers to the Anatomy of a perfectly optimised web page or blog post. Follow this step by step advise and you will have perfectly optimised content which will delight search engines.
Brian Dean's Backlinko has grown into one of the most popular SEO sites on the web for one simple reason. In Brian Deans own words 'Everything I publish is super actionable and designed to help you get more traffic, leads and customers'.
His most popular articles include '17 Untapped Backlink Sources', 'How I Increased My Search Traffic by 110% in 14 days', 'Keyword Research: The Definitive Guide' and my personal favourite, 'On-Page SEO: Anatomy of a Perfectly Optimized Page'.
Pros
Appealing to those who learn best visually
Best for people already familiar with SEO
Cons
Could be overwhelming to complete SEO beginners
#5: Quick Sprout - Advanced Guide to Content Marketing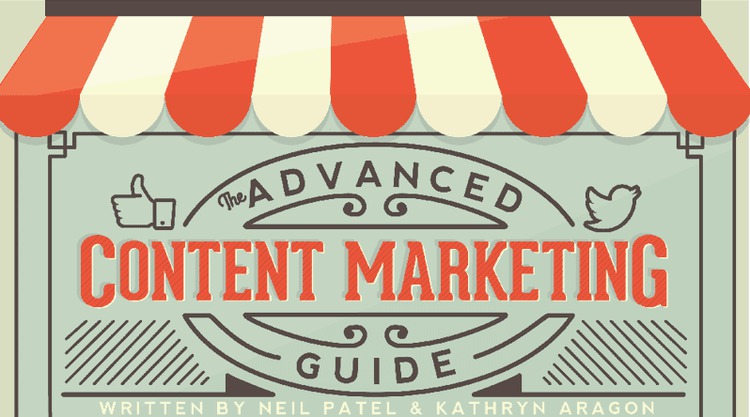 In at position five (only last in the list as it's a bit more comprehensive) is the Quick Sprout Advanced Guide to Content Marketing which includes everything from planning, writing to promoting your content all in one place! The guide is aimed at bloggers, business owners and ecommerce sites who want to take their blogging to the next level. This guide provides you with dozens of actionable tactics you can put to work today to begin engaging your ideal customers with fab content. It's pretty big with 259 pages but it's organised into bite size sections so you can as they say 'eat the elephant one bite at a time' rather than digest the entire guide in one sitting. Chapters include…
How to create a content marketing strategy
How to come up with content ideas
How to create a content marketing plan and editorial calendar
How to write content like a pro
The secrets of professional writers
Easy content creation templates
How to deal with content writers block
Optimising content for search
Ways to promote your content
Converting content into traffic and sales
If you take a chapter a week, in ten weeks you will become a content marketing ninja.
Pros
Easy to follow with good illustrations
Pdf version available to down load
Probably one of the most comprehensive guides available on the web
Cons
It's 259 pages long so bring a flask and comfy cushion
Some knowledge of content marketing required
Other guides are more suitable for the beginner
Want to learn more about Content Marketing? Become a content marketing guru an book on our content marketing course on 21st January to kick start your content marketing strategy in 2016. That's a lot of content marketing!
And finally ….last but not least you can download our popular FREE content marketing eBook.
Posted under: