What is Product Breakdown Structure (PBS)?
Silicon Beach Training is one of the UK's leading providers of PRINCE2® Foundation Training and PRINCE2® Practitioner Training courses, with PRINCE2® Training in-company and at our training centre in Brighton.
What is Product Breakdown Structure (PBS)?
A product breakdown structure (PBS) is a fundamental part of project management and the PRINCE2® methodology.
A PBS is a tool used to assess, plan and display the outcomes required of a project. It is part of a product based planning technique and attempts to break down all components of a project - in as much detail as possible so that nothing is overlooked.
It is important to note that products may be physical or conceptual and may include tools required to manage the project e.g. test documentation, requirement specifications or safety certifications.
Product Breakdown Structure Example: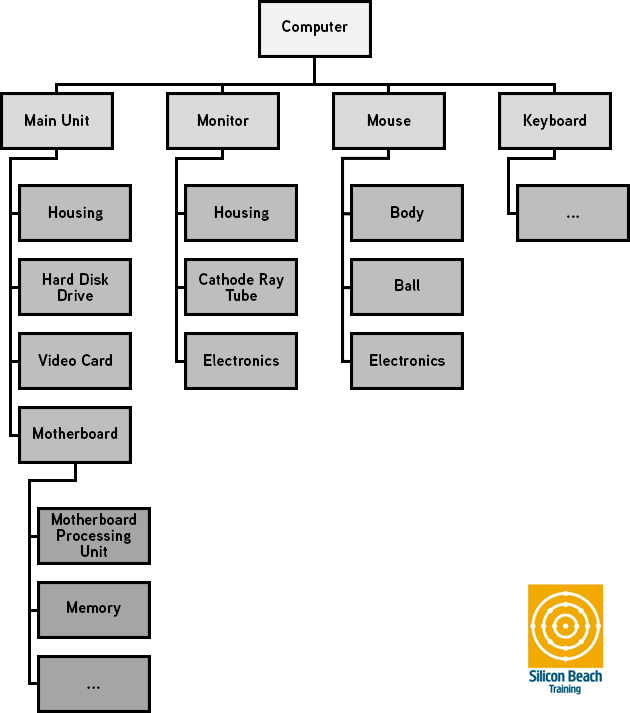 The image above demonstrates an example of breaking down the required components of a computer. 
As you see a PBS offers a clear, exhaustive and hierarchical structure of all deliverables.
Andy Trainer
4 May 2010