 Adobe Edge: The Future of HTML5 Web Animation?
For a long time the industry standard tool for generating animated and interactive web content has been Flash.
The vast majority of animated content on the web including banners, intro sequences, ads, cartoons and even some navigation elements have traditionally been developed in Flash.
However - things have started to change over the past couple of years.
1) Apple rained on Adobe's parade by refusing to support Flash on iPhones and iPads - rendering any Flash content invisible to users of these devices (when over half a billion people are using mobile devices to browse the web - that's a big deal!)
2) The latest web standards including HTML5 & CSS3 and  JavaScript libraries like jQueryare enabling developers to produce animated content that is more accessible and has faster load times than Flash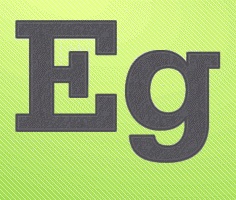 3) More and more browsers are now supporting HTML5 and CSS3
So if you can develop animated content that contains the same functionality as Flash, but will load faster and display properly on ALL browsers - what is the future for Flash...?
Enter Adobe Edge!
Aaron Charlie
10 Aug 2011 Adobe Muse - The New Dreamweaver?
Well well well - it seems that Adobe can't stop releasing previews and betas at the moment!
We recently saw the unveiling of Adobe Edge - a potential future replacement for Flash which creates animations using HTML5. You might like to check out my summary of Adobe Edge (and my atrocious attempt at an animation).
Then last week, they also lifted the lid on Adobe Muse. Muse is a "code name" - so we wait with baited breath to see what the final product will be called. Adobe is currently "working with the branding team to determine the final name of this product" (perhaps the developers are fans of the Devon rock band of the same name!)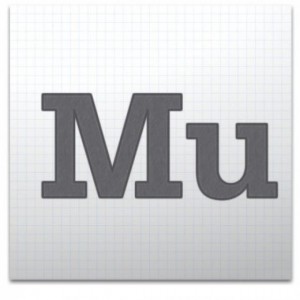 Whatever it ends up being called - Muse is a web design tool that allows designers without any coding experience to create website designs and publish them without having to look at any HTML. It's a What You See is What You Get (WYSIWYG) tool.
Hang on a minute though! Adobe already has the industry standard WYSIWYG web design tool on its books in the shape of Dreamweaver - which has been around for a LONG time (we've been running web design training since 1999 and our Dreamweaver course was the first Silicon Beach Training ever offered!)
Dreamweaver was originally released in the age of static HTML pages - and has had to reinvent itself over the years to keep up in the age of dynamic database driven websites. It hasn't done a bad job of that, and remains a very useful design tool and code editor (Dreamweaver CS5.5 also includes tools for mobile authoring - which is the biggest growth area in web design at the moment). But - to use Dreamweaver effectively to produce dynamic sites which include blogs, social integration etc... (all of which are really important now), increasingly requires more coding experience.
This is where blog and web design CMS systems like Wordpress and Joomla have come in to their own in recent years. Via simple interfaces and easy to use plugins, these tools allow people with genuinely NO programming experience to set up sites with interaction and social integration. They are theme based, and don't have as much flexibility in terms of layout design as Dreamweaver - but nevertheless can deliver professional results.
Aaron Charlie
22 Aug 2011