Andy Trainer
30 May 2014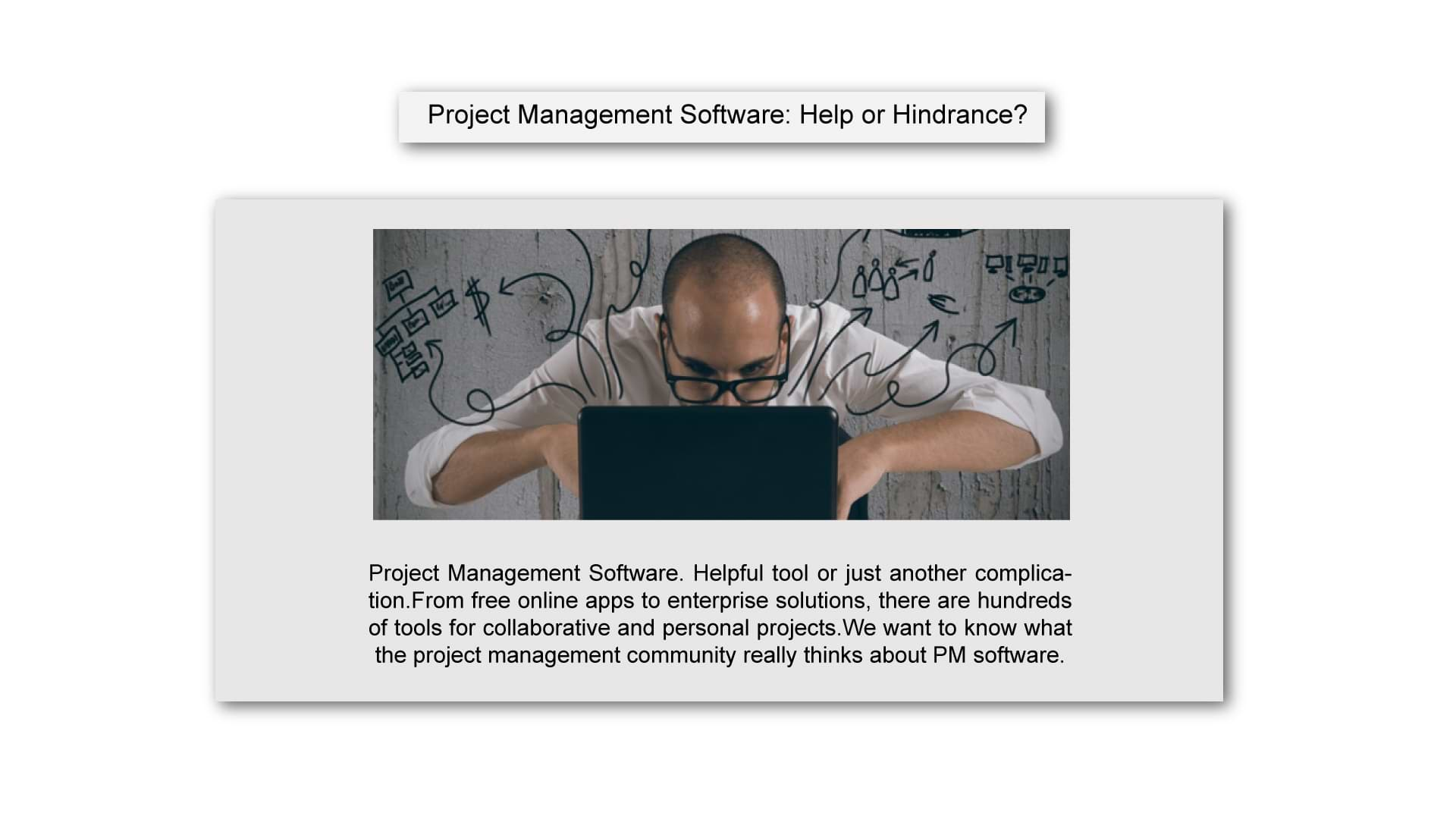 Project Management Software: Help or Hindrance?
Project Management Software. Helpful tool or just another complication?
From free online apps to enterprise solutions, there are hundreds of tools for collaborative and personal projects.
We want to know what the project management community really thinks about PM software.
Do you use free or paid software? Has PM changed for the better or worse?
Take our 1 minute survey to help us understand the PM community's view towards PM software.
We don't require any personal information and all answers will remain anonymous unless you agree for us to use a quote.
MS Project is the most widely used tool for managing projects, but how does it shape up to the latest online apps?
Posted under: