Andy Trainer
15 Nov 2012 Would You Use Microsoft Excel on Your Mobile?
Rumour has it Microsoft looks set to release a version of Office for iOS and Android devices early next year, and it's safe to say the preemptive reception is mixed. Whilst there has been no official announcement from Microsoft, The Verge broke the news after receiving various leaks from high-profile sources as well as posting an apparent screenshot of the app in use on an iPad (see pic below).
With the recent release of the Surface Tablet and Windows 8 as a multi-platform operating system, many are questioning the decision to release a flagship product on competitor devices. However, it would appear that the basic free version of Office set to be available on mobile devices will be nothing more than a document reader - editing functions will only come with an Office 365 subscription.
As no official details have been released as yet we can't go into depth on the functionality of the app, so instead in this article we'll be taking a general look at the potential impacts and usefulness of Office on iOS and Android.
Microsoft Office 2013 has already been released to coincide with Windows 8. We will be updating our Microsoft Office courses, which includes our Excel Training and our Advanced Excel Training, to use the latest software.
The question is: would you use Excel and other Office programs on your current mobile device? And if so, how much would you pay to use them?
Mobile vs Tablet
In terms of thinking about whether an iOS/Android version of Office would be a useful tool, we must first make a distinction between the platforms on which it will be used. Excel on an iPad would be very different to Excel on an iPhone for one simple reason: size.
The idea of being able to complete a spreadsheet or chart on the train on the way home from work on my iPad sounds fantastic. The idea of being able to complete a spreadsheet or chart on the train on the way home from work on my iPhone? Not so appealing. My eyes will be strained from a long day of staring at a screen - there is no way I want to be focusing on a three inch spreadsheet.
Yes you can zoom in and out but lets face it, a bigger screen would make the entire user-experience on Excel much better. It would always be worth having on a phone in case of a work-related emergency, but beyond that it makes sense to stick to using it on a tablet.
So will I be downloading Office on both iPhone and iPad? Probably, yes, but I reckon I'll use it ten times as often on the latter. Mainly for doing this...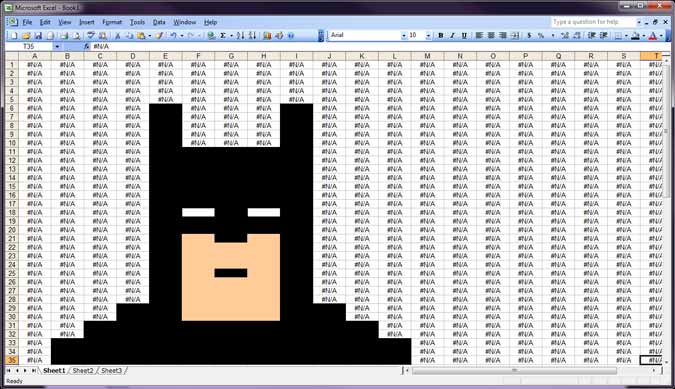 To Buy or Not to Buy (a 365 subscription)?
As mentioned, the free version of mobile Office will essentially just be a document reader. There are plenty of those already available for iOS and Android devices so it seems unless you are especially fond of the design and functions specific to Microsoft Office, there's nothing particularly exciting about the free version.
When you consider that a near-full version of Office comes for free with a Surface tablet or Windows Phone 8, it seems that Microsoft won't be completely losing their competitive edge in the mobile market by releasing this limited version on rival devices.
However, the version that comes with a 365 subscription will provide the ability to edit documents but still won't come with the full functionality of the desktop or laptop versions, nor even the free version on Microsoft's own mobile devices, although what functions will be missing is still not clear. This allows Microsoft to keep its cards close to its chest and differentiate between the services provided on their own devices and those from other manufacturers.
A 365 subscription ranges from £2.82 to £15 per user per month. Dependent on your needs, it would seem that passing up on the option to edit documents on the go for such a low starting price would be just plain wrong.
Verdict
Without knowing all the details about the release, it is hard to judge whether mobile Office will be a must-have addition for your mobile or tablet. However, based on the information we do know, subscribing to 365 for the full version would be a no-brainer. Excel on an iPad would be a fantastic tool to have. On a phone? Not quite as much, but still useful in many ways.
Is it really worth buying a 365 subscription just to use Office on an iOS or Android device, when it comes for free on Microsoft's own devices? It probably depends on how much you love your iPhone (or Android or iPad or whatever) and if you'd be willing to give up everything that comes with it to swap to a Microsoft product. Time will tell whether the Surface and Windows Phone will become real challengers in the market but meanwhile the anticipation for next year's release is steadily building.
Easily editing documents on the go is every busy worker's dream. It seems that it's becoming a reality.
Posted under: