Aaron Charli
27 Nov 2015

Local SEO tips for Black Friday and Cyber Monday
Digits ready for the most busy shopping days of the year?
Is your local business prepared for Black Friday sales?
Local SEO could be your salvation.
Whatever your opinions, news forecasts suggest Black Friday could be the UK's first £1 billion online shopping day as retailers open their doors to bargain hunters. The Centre for Retail Research experts expects tills over the weekend, including Cyber Monday, to take £3.49 billion. So what does this mean for a local small business?
If you really want to be found on Black Friday here are a couple of suggestions for your online marketing strategy...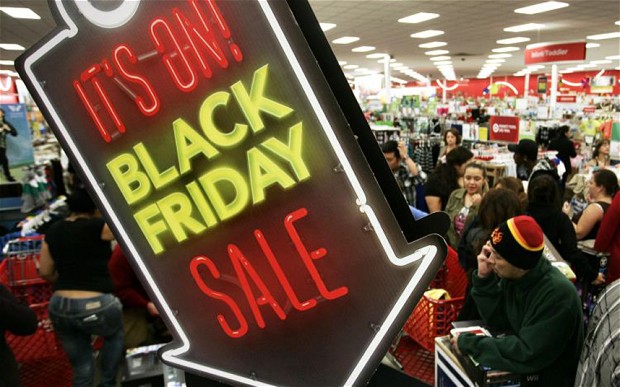 Photo credit: Reuters
Local SEO.
With so much competition nationally, local SEO matters more than ever. If you are a small business owner - you might think that even considering your local SEO will come way down on a list of other necessary tasks; hiring copywriters, web developers, meetings, sales - all whilst enforcing some sort of day to day continuity.
Here's where many SMB (small medium businesses) slip up. Many think SEO is an expensive, time intensive process that takes years to pay dividends.
Actually, you can directly improve your rankings in local SEO even with basic knowledge.
Why not go one step further and learn essential techniques to improve your rankings in search with our Beginner - Intermediate SEO and Advanced SEO Strategy training?
Let's Get Started
What is the solution you provide?
More importantly, what is the question your customers are asking? Local SEO in 2015 isn't about trying to trick search engines, it's about writing content for consumers. Don't try to cram a mix of keywords for every search term vaguely related to your service in attempts to rank. Users will come to your site and then leave as soon as they realise you aren't answering their question.
Google+ Business Pages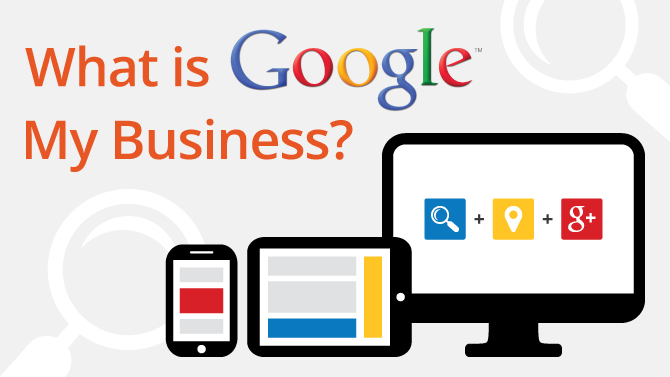 Every business can benefit from social media. We're not just talking about posting regular content on Facebook and Twitter; we're talking about things as simple and essential as a Google+ Business page.
Creating and Configuring your Business Page.
Get yourself a Google+ account and head over to Google My Business.
Follow the steps that Google outline, it's a pretty straightforward procedure.
Make sure that your existing business details (NAP - Name Address Phone) are consistent with what Google has already listed.
Update your opening hours.
Start updating your Google+ feed with relevant posts!
Reviews
Businesses have existed, thrived and fallen for 1000's of years prior to the internet. Word of mouth was how people got their businesses rolling. Surprisingly, this is still very relevant in 2015.
Word of mouth translates into two things online – Reviews and social signals, both of which are essential in local SEO.
Customers can review/comment on your Google+ business page using the 5 star rating system. Not only do genuine, positive reviews signal authenticity in Google's eyes (ranking factor), they're also one of the primary influencers in online consumer buying decisions.
Having Google+ reviews for your business is imperative.
Social Signals and Blogging
Quality algorithms, the importance of reviews, it all boils down to one thing...
User experience and engagement.
This means real, genuine interactions with customers. Give your customers content they want. Engage with your audience on Social Media, respond to any queries they might have, be forthcoming and transparent with your mistakes. We all respect businesses with integrity. If your posts and tweets, etc are not getting shared then perhaps it isn't particularly relevant to your audience.
In the words of Gary Vaynerchuk – "You're one piece of great piece of content away from having your life change."
So what ARE my customers searching for, and how could I pitch my expertise to them?
BuzzSumo – search for content in and around your chosen keywords, find out what content drives views/shares, and evaluate content niches. Is there anything you could produce that is better than the current content leader? SEO consulting company 'Moz' writer Rand Fishkin says marketers should aim to produce content 10 times more valuable than anything else listed in Search Engine Results Pages (SERPS).
Despite Rand's marmite reputation, he drives home a solid point. Unless you're that much better than your competition, why would anyone even bother considering your services?
There are several advantages of blogging when it comes to Local SEO.
Google's algorithms tend to favour fresh content, so if your blog is regularly updated it is more likely to be featured higher up the ranking. It also means that you will rank in Blog search as well as in regular search engine results, meaning greater exposure.
Schema.org
Schema.org rich snippets help search engines associate search terms with your site data, aiming to provide users with more relevant information.
Here are examples of the most common Schema rich snippet styles; no doubt you will have come across at least one before -
Review example
Event example
Schema.org Markup Tool
Here are number of resources you may find useful when marking up structured data.
Schema Creator - Insert the necessary information into the related boxes and see your markup come to life, Schema Creator even codes it for you.
Google Structured Data Testing Tool- There's nothing like a bit of validation from everyone's favourite search engine. Double check your code before it goes live.
Directory Listings + Citations
You may have just launched your business' website; you could have had a website for the last 10 years. Things happen, department staff move on and aspects of your online business become dusty. It's of upmost importance that your business details remain consistent on all pages.
If you moved offices back in 2013 update your website, directories, and social pages to match it. Nothing screams out carelessness like conflicting listing information about your business.
This covers directories, partner websites and every social media channel.
Double check every site that's ever listed your information (NAP – Name, Address, Phone) on and correct it if necessary. Update all social media channels to reflect the changes you've made.
If you're still curious as to how Local SEO changed in relation to directories earlier in January 2015, Search Engine Land have complied an exceptional resource on 'Everything You Need To Know About Google's Local Algorithm, Pigeon'.
Google search for a keyword term relating to your business – i.e. "Photoshop Training", open each of the top 5 results in a new tab. Make notes on:
How long does it take, after landing to know -
• What the company does
• How quickly does the page load?
• Navigation - Is it intuitive? Consider heat mapping your site to see where your own users are clicking.
• Is their call to action above the fold?
Upload your site to Fivesecondtest and see how long it takes the average user to find out what you provide.
Click Through Rate:
The load speed of your site is paramount for an exceptional user experience. It's also a ranking factor.
You, as a user will expect any website to load – near instantaneously. It's one of the many privileges afforded to you in 2015. Thanks Google.
You can test how to optimise your website here:
https://developers.google.com/speed/pagespeed/
One of the most common culprits of a slow page is poorly optimised images. Logically you want your images to be as small (file size) as possible whilst still remaining aesthetic.
So how do you go about that?
One of the many reasons why some say "Photoshop is the best thing since sliced bread" is because it allows users to 'save images for web'. A process where the user can resize and compress images based on image quality. (We even wrote a blog on it!)
We aim for an image size of no larger than 50kb on our site. In instances you may have to skimp on size to keep the picture looking great, but as an overall rule – keep your images small.
Image optimizer and TinyPNG can also compress your image size and still keep them looking great!
Local SEO Checklist - Synup
Synup's Local SEO Checklist is an invaluable resource for any marketer.
Tick off those tasks as you go along with handy links to help you if you get lost along the way. The progress bar lets you know exactly how far along you are - there's nothing more satisfying than checklists.
Synup also offer a free local marketing service with weekly review monitoring and keyword tracking for customers in the US. Well worth a look.
Are 3 letter acronyms like 'SEO' the bane of your existence?
Is local SEO just another word for with localised pain?
You're not alone. It's a good thing we offer a 1 day Beginners-Intermediate SEO Training course right in the heart of the UK's fastest growing tech hub.
Posted under: