PRINCE2 Project Management Team Structure
As taught on our PRINCE2® Training course, PRINCE2 is a methodology that can be tailored to any project. Therefore it is necessary for there to be a project management structure that can also be tailored to any project.
Using this structure allows us to identify who does what on a project without knowing anything about its size or complexity. The team structure is divided into roles, not jobs and so can be allocated individually or even combined.
Here is our flexible project management team structure:
Here at Silicon Beach Training we pride ourselves on our successful PRINCE2 Foundation training having a 99% pass rate. It must be something to do with the Brighton air, or maybe it's the quality of our training!
Defining the project management team structure
The corporate/ programme management site at the top but pass the decision making down to the Project Board. If you want to sit at this level you need MSP training, which is the next step after completing your PRINCE2 Practitioner training.
The Project Board are also busy on roles outside of the project and so delegate the day-to-day running of the project to the Project Manager. They are there to make the key decisions but if they believe they don't have the time or the right skills then they can appoint somebody to Project Assurance to monitor the project for them.
Andy Trainer
20 Apr 2012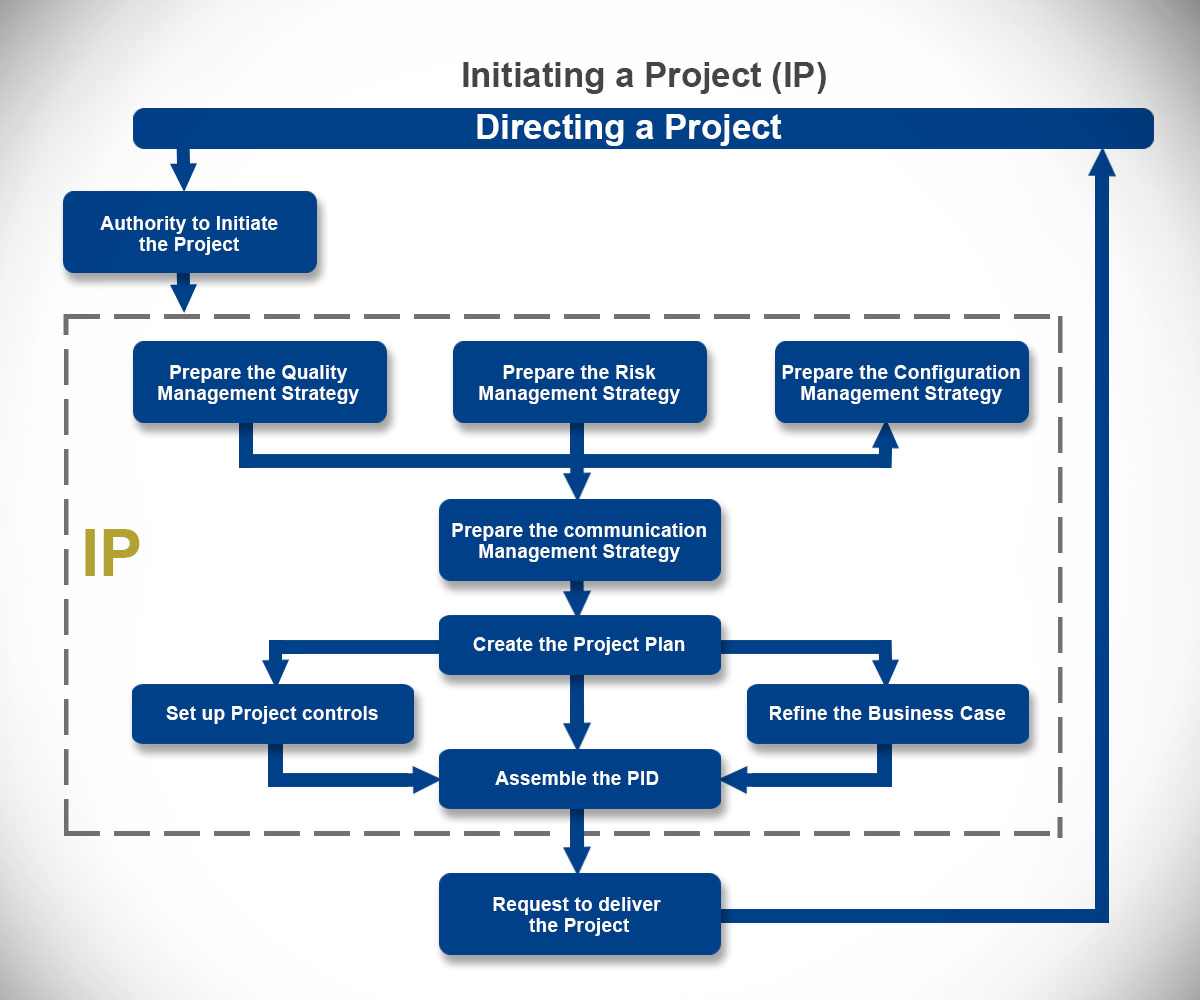 Initiating a Project (IP) PROCESS
PRINCE2® PROCESSES – Initiating a Project (IP)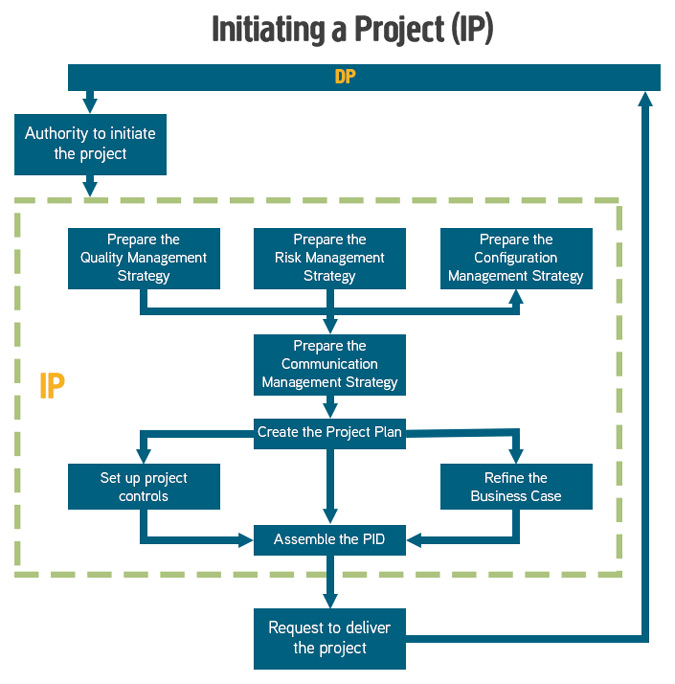 See our training for PRINCE2.
The purpose of the Initiating a Project process is to establish solid foundations for the project, enabling the organisation to understand the work that needs to be done to deliver the project's products before committing to a significant spend.
The objective of the Initiating a Project process is to ensure that there is a common understanding of:
The reasons for doing the project, the benefits expected and the associated risks
The scope of what is to be done and the products to be delivered
How and when the project's products will be delivered and at what cost
Who is to be involved in the project decision making
How the quality required will be achieved
How baselines will be established and controlled
How risks, issues and changes will be identified, assessed and controlled
How progress will be monitored and controlled
Who needs information, in what format, and at what time
Other products created and ready for use when the project commences are:
Risk Management Strategy and Risk Register
Configuration Management Strategy, Initial Configuration Item Records and Issue Register
Quality Management Strategy and Quality Register
Communication Management Strategy
Project Controls
Role Descriptions
Project Management Team Structure
Project Plan
Product Descriptions
Benefits Review Plan
Detailed Business Case
Project Initiation Documentation
Andy Trainer
12 Jul 2007