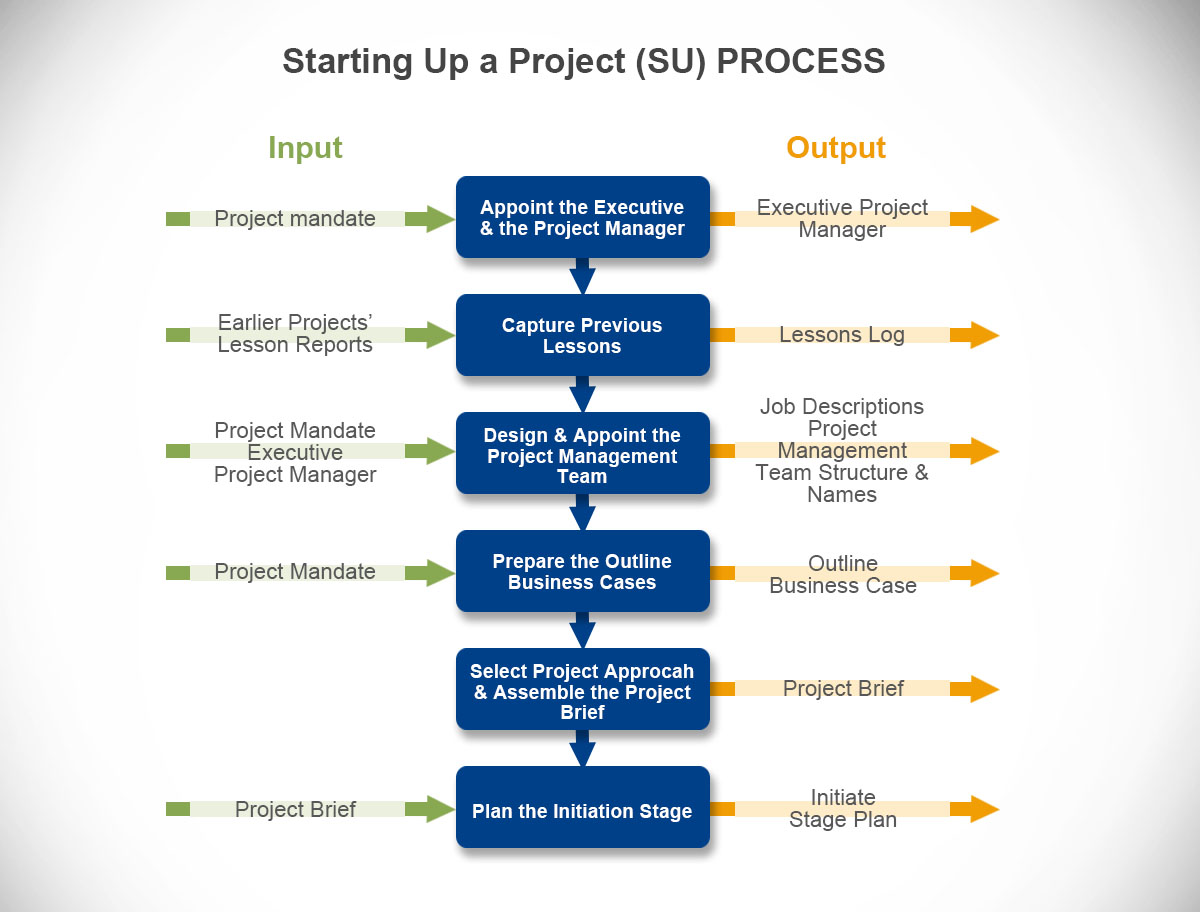 Starting Up a Project (SU) PROCESS
PRINCE2® PROCESSES – Starting Up a Project (SU)
The purpose of the Starting up a Project process is to ensure that the prerequisites for Initiating a Project are in place by answering the question: do we have a viable and worthwhile project?
This process is triggered by a mandate and is designed to establish the following:
There is a business justification for initiating the project (documented in an outline Business Case)
All the necessary authorities exist for initiating the project
Sufficient information is available to define and confirm the scope of the project (in the form of a Project Brief)
The various ways the project can be delivered are evaluated and a project approach selected
Individuals are appointed who will undertake the work required in project initiation and/or will take significant project management roles in the project
The work required for project initiation is planned (documented in a Stage Plan)
Time is not wasted initiating a project based on unsound assumptions regarding the project's scope, time scales, acceptance criteria, and constraints.
Products produced during this process are as follows:
Role descriptions
Daily Log
Lessons Log
Outline Business Case
Project Product Description
Project Approach
Project Brief
Stage Plan
The PRINCE2 processes are covered in detail in our PRINCE2 Foundation training and PRINCE2 Practitioner training courses in Brighton, Sussex.
Andy Trainer
12 Jul 2007
Controlling a Stage (CS) PROCESS
PRINCE2® PROCESSES – Controlling a Stage (CS)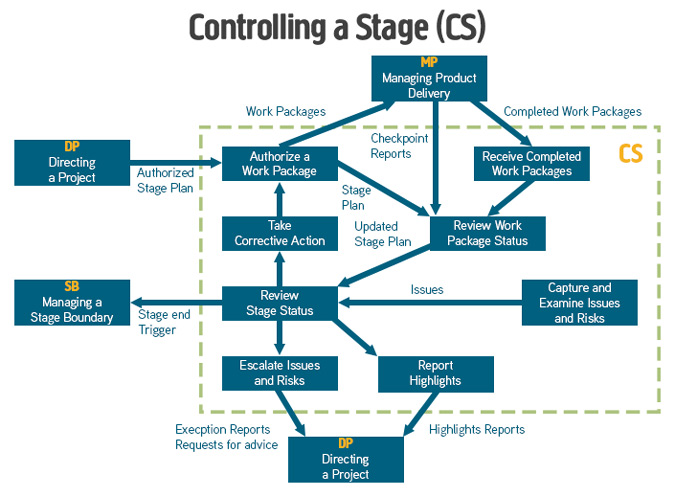 The purpose of the Controlling a Stage process is to assign work to be done, monitor such work, deal with issues, report progress to the Project Board, and take corrective actions to ensure that the stage remains within tolerance.
For each stage, the following cycle of activities will be covered:
Authorise a Work Package
Review Work Package Status
Receive Completed Work Packages
Review the stage status
Report highlights
Capture and examine issues and risks
Escalate issues and risks
Take correction action
The continued assessment of risk and issues during this process is important.
Products used or produced during this process:
Work packages, detailing the products to be produced must be agreed between Project and Team Manager.
Quality register – checked for approved products produced
Configuration item records – updated with the latest status of products
Checkpoint reports – reviewed in preparation for Highlight reports
Highlight Reports (time-driven control) produced by the Project Manager, sent to the Project Board advising on progress information.
Issue reports and Issues register in which all issues are captured and examined.
Daily log – used to informally manage any risks and issues
Lessons Log – updated with any lessons learned during the stage
Updated Risk register.
The Stage Plan which is regularly updated with actual achievements.
An Exception Report may also need to be created if an issue is forecast to exceed stage tolerances.
Learn more about the Controlling a Stage Process on our PRINCE2 Courses.
Andy Trainer
12 Jul 2007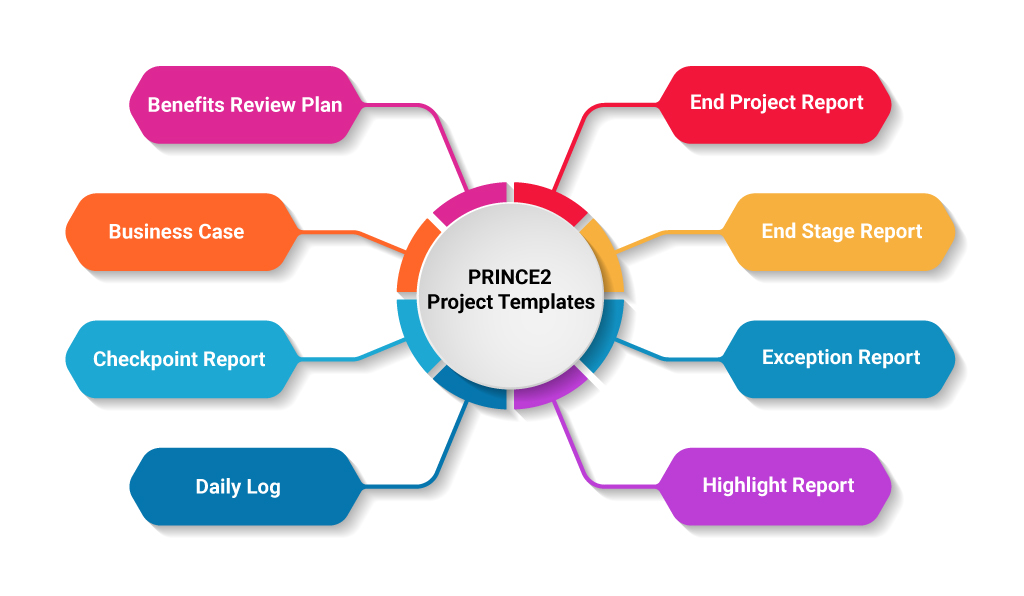 Download PRINCE2 Project Templates
If you've attended our PRINCE2® Foundation or PRINCE2 Practitioner course and want to start a project using PRINCE2 back at work, you'll need somewhere to start.
Here you can download official PRINCE2 project templates to help you to manage your project effectively.
You can download a zipped folder containing all of the PRINCE2 project templates or select individual templates from the list below: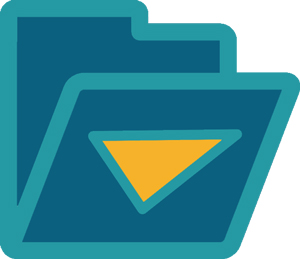 PRINCE2 Project Templates:
Andy Trainer
18 Nov 2009