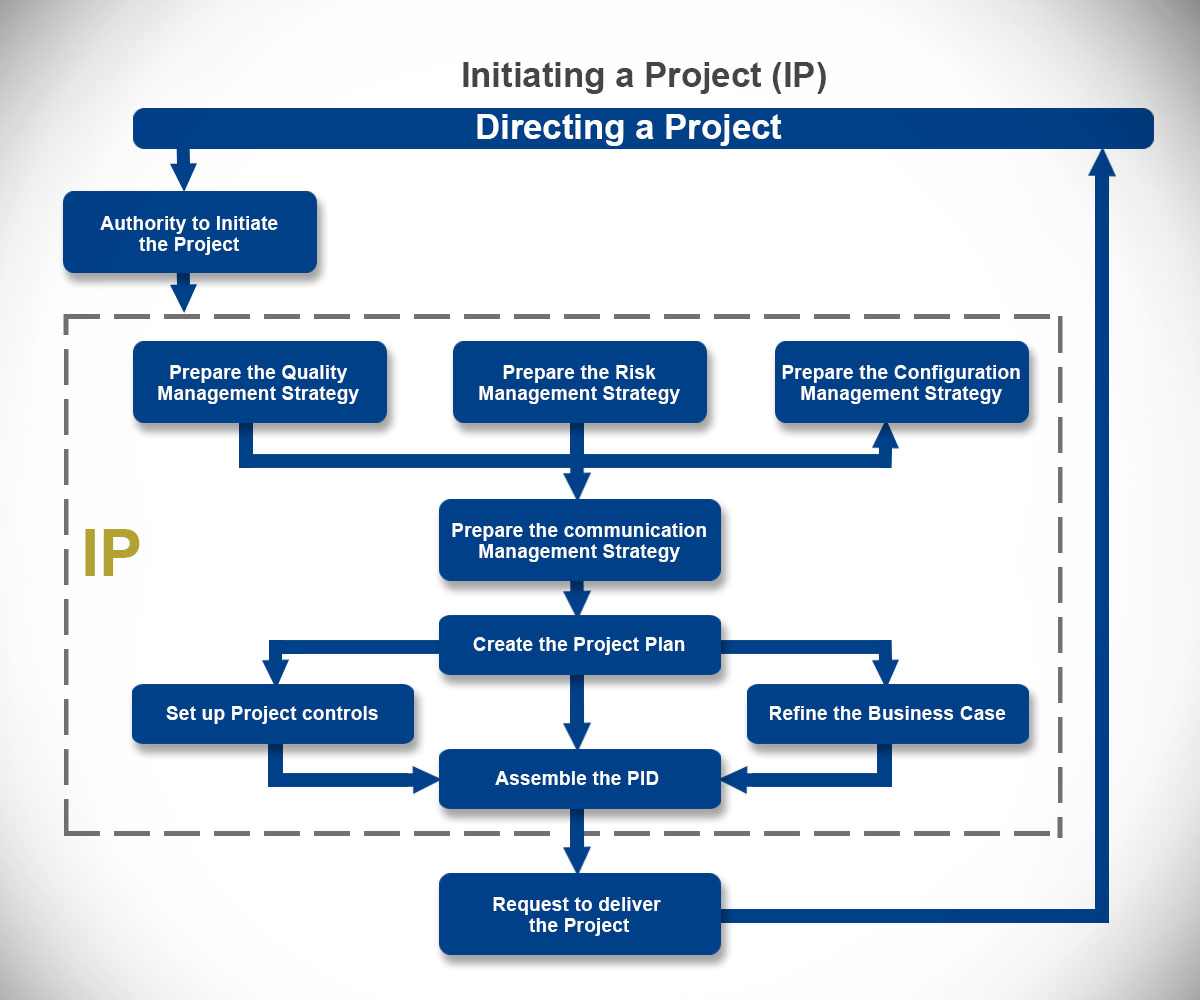 Initiating a Project (IP) PROCESS
PRINCE2® PROCESSES – Initiating a Project (IP)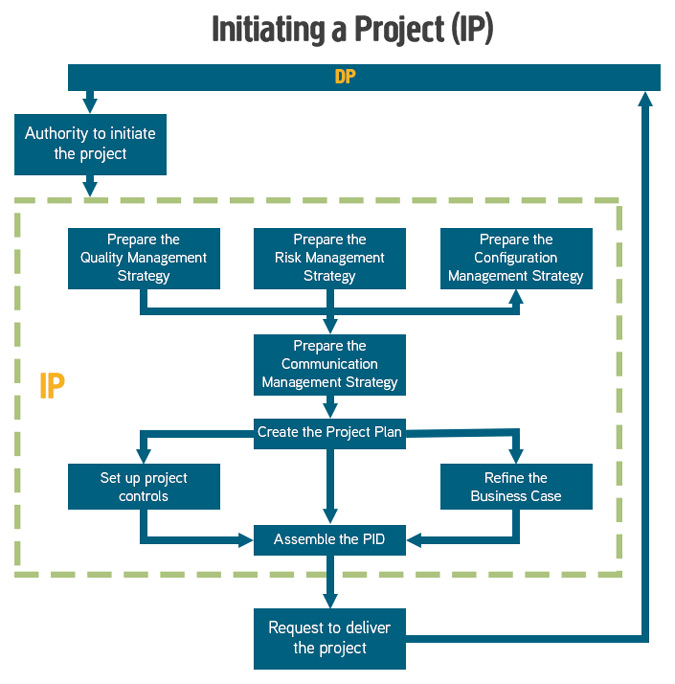 See our training for PRINCE2.
The purpose of the Initiating a Project process is to establish solid foundations for the project, enabling the organisation to understand the work that needs to be done to deliver the project's products before committing to a significant spend.
The objective of the Initiating a Project process is to ensure that there is a common understanding of:
The reasons for doing the project, the benefits expected and the associated risks
The scope of what is to be done and the products to be delivered
How and when the project's products will be delivered and at what cost
Who is to be involved in the project decision making
How the quality required will be achieved
How baselines will be established and controlled
How risks, issues and changes will be identified, assessed and controlled
How progress will be monitored and controlled
Who needs information, in what format, and at what time
Other products created and ready for use when the project commences are:
Risk Management Strategy and Risk Register
Configuration Management Strategy, Initial Configuration Item Records and Issue Register
Quality Management Strategy and Quality Register
Communication Management Strategy
Project Controls
Role Descriptions
Project Management Team Structure
Project Plan
Product Descriptions
Benefits Review Plan
Detailed Business Case
Project Initiation Documentation
Andy Trainer
12 Jul 2007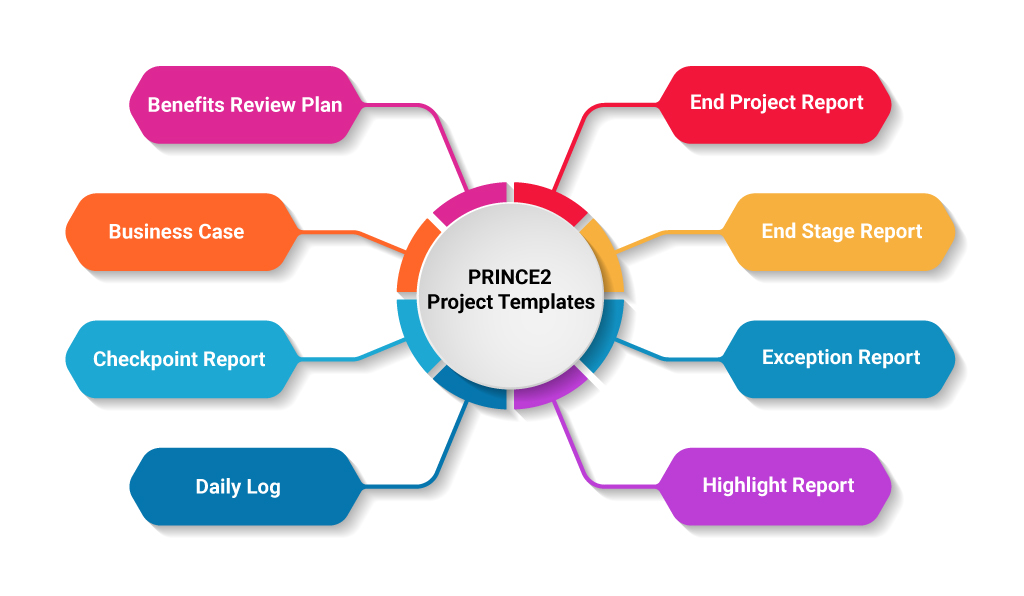 Download PRINCE2 Project Templates
If you've attended our PRINCE2® Foundation or PRINCE2 Practitioner course and want to start a project using PRINCE2 back at work, you'll need somewhere to start.
Here you can download official PRINCE2 project templates to help you to manage your project effectively.
You can download a zipped folder containing all of the PRINCE2 project templates or select individual templates from the list below: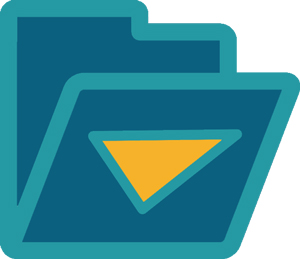 PRINCE2 Project Templates:
Andy Trainer
18 Nov 2009