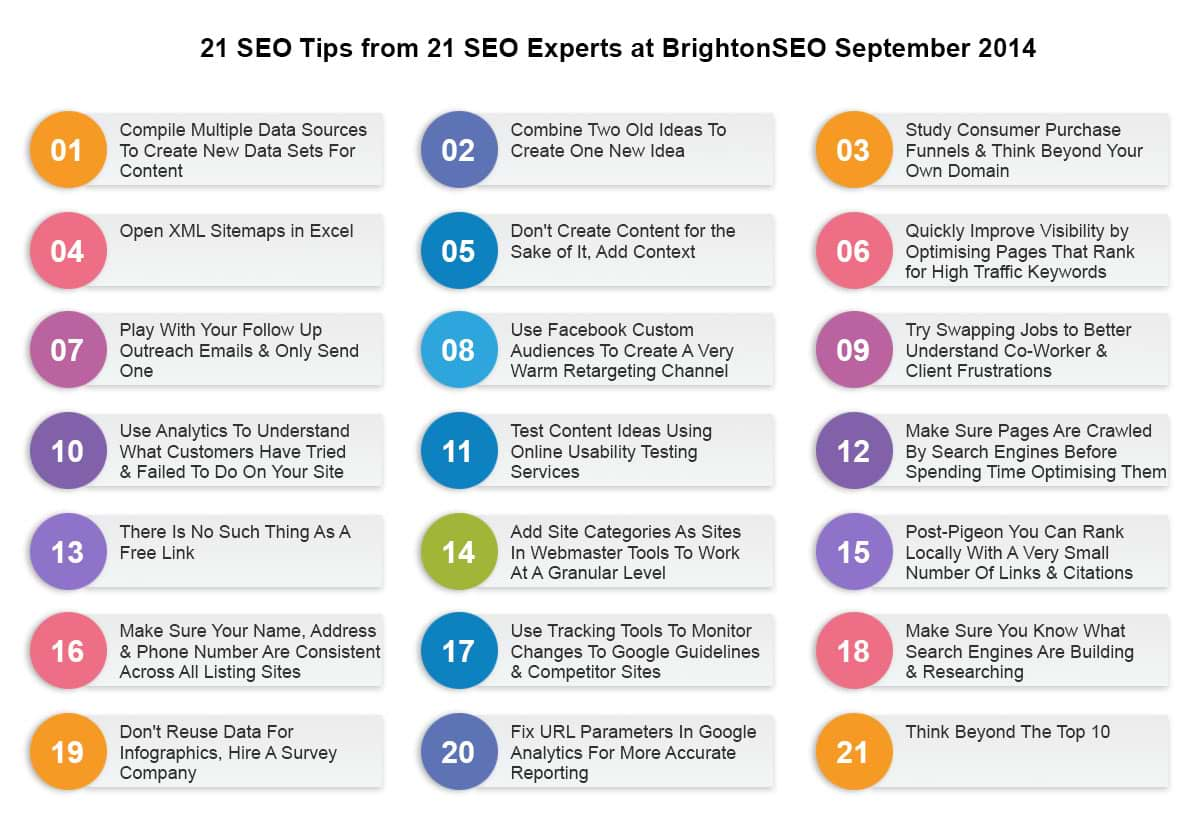 21 SEO Tips from 21 SEO Experts at BrightonSEO September 2014
BrightonSEO usually ends with a 'Lightning Talks' session but this year Kelvin switched up the format and introduced a 'Greatest Tips Session'.
The idea: every speaker from the day shares their top actionable SEO tip that attendees can start using when back in the office on Monday morning. We particularly liked the idea because it meant a chance to catch tips from speakers which we'd missed on the day.
We came away with 21 fantastic tips which we couldn't help but share with those who couldn't make it on Friday.
You can watch the full video, skim through the quick tips, or read the full transcript with our thoughts below.
Aaron Charlie
16 Sep 2014