Andy Trainer
15 Jul 2011 PRINCE2 Crossword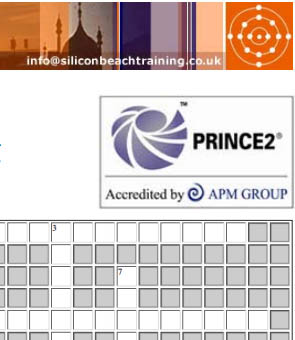 As much as we love PRINCE2®, we will admit that the PRINCE2 manual can be a bit dry!
We've put together a PRINCE2 Crossword to Download to help enliven your revision a bit!
BEFORE YOU COMPLETE THE CROSSWORD: Read through the statements in this PRINCE2 Crossword Revision post.
You can also download the solution to check your answers at the bottom of the revision post (but no cheating please)!!
We're committed to making learning PRINCE2 as easy and enjoyable as possible - so before you attend one of our PRINCE2 courses we provide a comprehensive pre-course workbook which contains loads of quizzes and guidance to make preparing for the course as interactive as we can.
Why not also try our Interactive PRINCE2 Quiz (you'll need Flash for this).
Posted under: