Andy Trainer
12 Jul 2007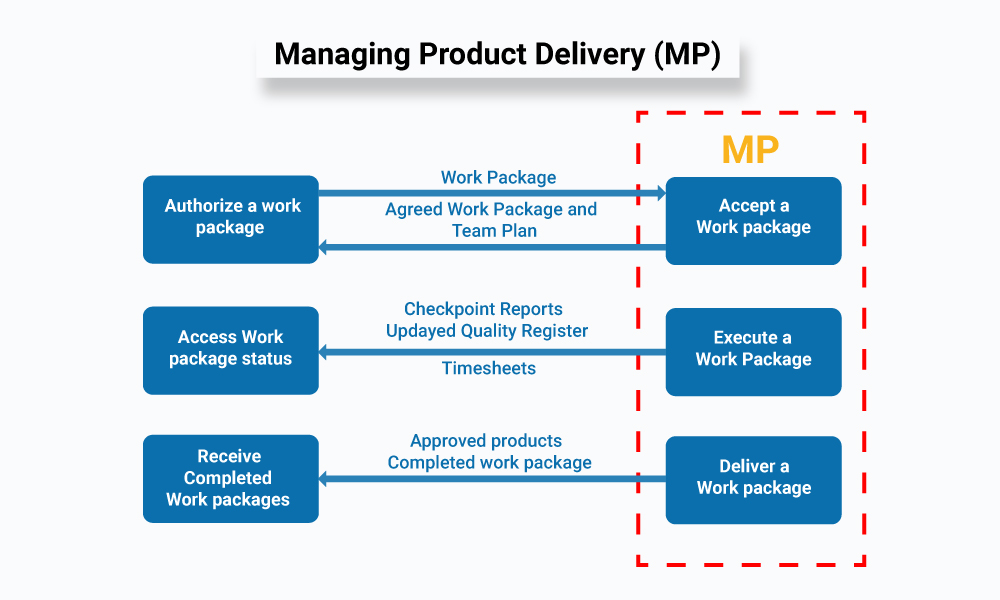 Managing Product Delivery (MP) PROCESS
PRINCE2® PROCESSES – Managing Product Delivery (MP)
The purpose of the Managing Product Delivery process is to control the link between the Project Manager and the Team Manager(s), by placing formal requirements on accepting, executing and delivering project work.
The role of the Team Manager(s) is to coordinate an area of work that will deliver one or more of the project's products. They can be internal or external to the customer's organisation.
The objective of the Managing Product Delivery process is to ensure that:
Work on products allocated to the team is authorised and agreed.
Team Managers, team members and suppliers are clear as to what is to be produced and what is the expected effort, cost or timescales.
The planned products are delivered to expectations and within tolerance.
Accurate progress information is provided to the Project Manager at an agreed frequency to ensure that expectations are managed.
Products that are created or updated during this process are:
Team plans with actual dates.
Risk register with any identified work package level risks.
Quality register with all quality work that is being undertaken.
Configuration Item Records with the latest status of products produced.
Project Issues with status information and impact analysis for current or new issues identified.
Checkpoint Reports providing regular progress information to the Project Manager.
Silicon Beach Training is an accredited training organisation for PRINCE2 Training.
Posted under:
PRINCE2
Project Management
Checkpoint Reports
Managing Product Delivery Process
Risk Register
PRINCE2 processes
MP
PRINCE2 Managing Product Delivery
Quality Register