Aaron Charlie
3 Oct 2011 Competition - Street Photography
The Street Photography Competition is now closed!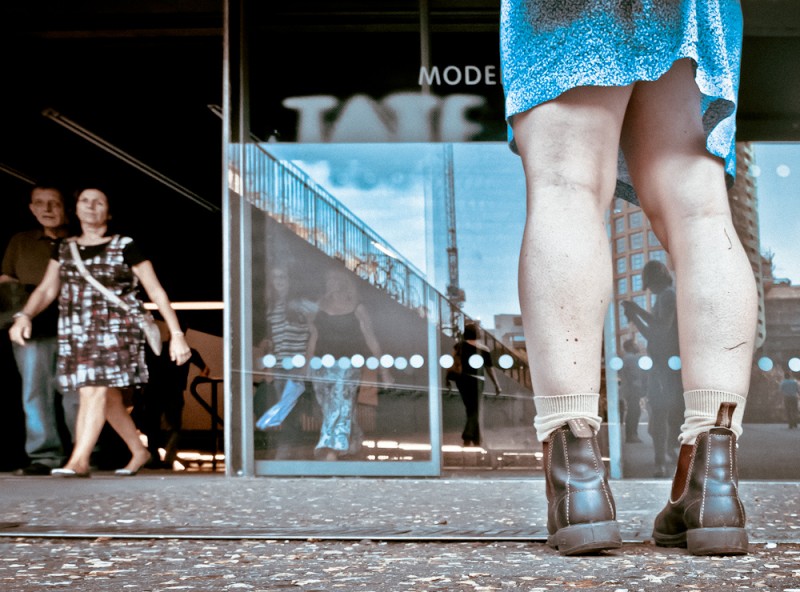 Our new Street Photography Competition gives you a chance of winning onOne Software's superb Perfect Photo Suite - more details on this great prize can be found below.
The 'Street' theme is open to your own interpretation, just get your feet on the street and start snapping!
If you are after some inspiration have a look at Eric Kim's work, Eric is a well known and respected Street Photographer from LA.
The successful winner will also gain lots of exposure through our Twitter and Facebook accounts. Follow us on Twitter to see if you're mentioned as our own weekly favourite entry! It's worth following Heather on Google+ too (the photographer of the image above).
Note - our Twitter mentions don't necessarily mean you've been shortlisted - our Judge Eric Kim will be choosing the winner, more info on him below...
Street Photography Competition PRIZE
The lucky winner will get their hands on Perfect Photo Suite 6 courtesy of onOne Software.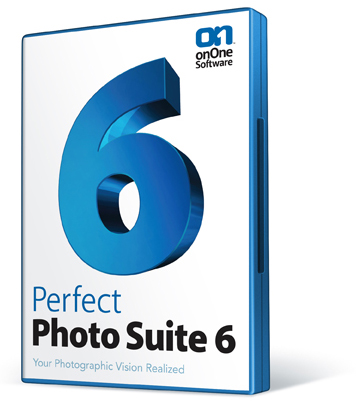 onOne Software, a leading developer of innovative, timesaving solutions for professional and advanced amateur photographers, have announced Perfect Photo Suite 6 along with new products Perfect Effects, Perfect Portrait, Perfect Mask, and an update to Perfect Layers. All products in the Perfect Photo Suite 6 now work as standalone applications in addition to working directly from within Adobe Photoshop Lightroom, Apple Aperture and Adobe Photoshop. If you wish to brush up on your Photoshop skills we offer a range of Adobe Photoshop Courses as well as Lightroom Training.
This additional functionality means that the Suite can be used directly within Lightroom and Aperture without the need for a separate host application as was previously required. Perfect Photo Suite 6 will continue to include full support for Photoshop CS5 and CS4 with many of the products now functioning as Smart Filters.
Giving photographers intuitive tools that work where they do, the Perfect Photo Suite 6 now offers solutions for photographic effects, portrait retouching, creating and working with multilayered files, replacing unwanted backgrounds, image resizing, depth of field control, and edge effects, in one affordable package. The Perfect Photo Suite 6 includes Perfect Effects 3, Perfect Portrait 1, Perfect Mask 5, Perfect Layers 2, Perfect Resize 7, FocalPoint 2 and PhotoFrame 4.6.
Street Photography Competition JUDGE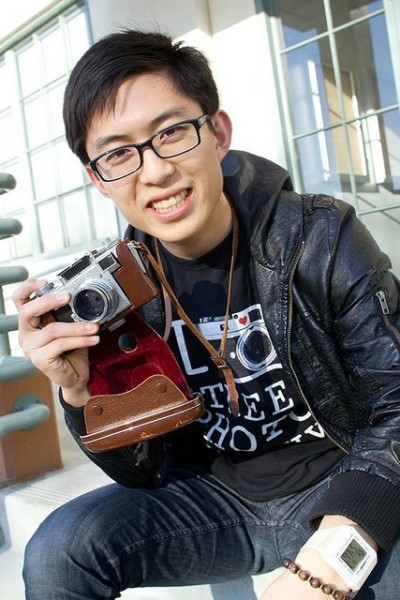 Street photography is all about capturing the beauty in the mundane" - Eric Kim
Eric Kim is a street photographer currently residing in Los Angeles, you can follow Eric on Twitter here- @EricKimPhoto. He specializes in black and white street photography, and has taken photos all over the globe, including Paris, Rome, Florence, Venice, Cinque Terre, Prague, London, and Korea. The images that you can see on Eric's website are mostly candid street photography of people in their natural environments.
Here is Eric's thoughts on Street Photography -
"There is not one definition which defines street photography. Depending on who you ask or where you find your information, you will come upon conflicting responses. Some street photographers will say that it is about capturing the emotion and expressions of people, while others may put a higher emphasis on the urban environment. However I believe that the most effective street photographs are the ones that synthesize both the human element as well as the urban environment. To capture a moment in which a person is interacting with the environment or in which the environment is interacting with the person is a true mark of a skilled street photographer."
How to Enter the 'Street' Photography Competition
If you have a Flickr account you can add your photo directly to the Flickr Group Pool.
You can email your entry to photocomp@siliconbeachtraining.co.uk with "Street" as the subject of the email. Attachments should be no larger than 3MB.
For email entries: the file name must state the title of the image and the photographer, e.g. Heather Buckley's image above could be named as "Tate Modern by Heather Buckley", and the email message should also state the photographer's full name.
A maximum of ONE photograph entry per entrant will be accepted.
If you don't already have a Flickr account it's easy and free to set one up, you then need to join the group and add your image (you can only enter 1 image) to our Flickr Group Pool.
When is the Photography Competition Closing Date?
The deadline is Friday 16th December 2011 at 5pm (GMT).
We run quarterly photography competitions so keep in touch, let us know if you have any suggestions for the next competition theme or if you want to sponsor future competitions.
Posted under:
Offers & Competitions
photography competition
photo competition
photo comp
photography comp
Photography Competition Street
Perfect Photo Suit
onOne
onOne Software
Eric Kim
Eric Kim photography
Eric Kim photographer
Eric Kim Photography Competition Judge
@EricKimPhoto
street photo comp
street photo competition
street photography comp
street photography