Aaron Charlie
17 May 2010 Do MicroSites work for SEO?
MicroSites, MiniSites, Campaign Sites.... Do they actually work for SEO?
Our LinkedIn discussion of the month
Learn more about Search Engine Optimisation on our recently revamped Search Engine Optimisation Course in Brighton, Sussex.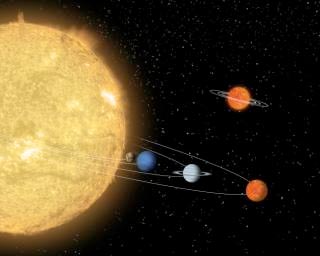 Microsites can be an excellent way to drive traffic, rank competitive keywords and target niche markets, however many SEOs advise that it's better to bring content into your main domain. With the increased use of Social Media, many also suggest that time is better invested in building networks and sharing resources on platforms such as Facebook and Twitter - a very different kind of online marketing (see this great blog on why you should be wary of using Facebook Pages like MicroSites).
At Silicon Beach Training we used to have microsites but we brought them all into our main site, with much content now in our Free Resources section. This was under the advice of SEO companies. However, we did lose a lot of traffic and many SEOs are now suggesting we should create microsites!... Confused, Heather posed the question "Should I use MicroSites" to her LinkedIn network; what follows are the helpful responses.
What is a MicroSite?
"Micro Sites should be small sites consisting of 1-5 pages of a specific subject, service or product. Whether it is an automotive car model like a 2010 Camaro, a service you provide like credit repair or a product you sell like glass vases, Micro Sites are the perfect balance of SEO, Content, Domain name and marketing message...
Micro Sites should always be an extension of your main site. Let's say you offer 5 services or sell 5 products, your main site is then broken up into multiple areas: About you, Contacting you, each product or service pages, testimonials, and maybe a few other pages. When you break out the products or services into their own domain name, specific content, the meta data, and all of your backlinks to each micro site, you get the perfect solution to what the search engines are looking for. We also add a link to the main site to build rankings for a particular keyword phrase."
David Jackson advised that microsites work well for specific marketing campaigns, however like much in the world of search engine optimisation, many SEOs are wary using them. Below we've summarised the LinkedIn discussion with reasons for and against using microsites.
"The quick buck": Why you shouldn't use MicroSites
"If you are building up your brand, the answer is No. You want 1 site. If you are looking for the quick buck, the answer is Yes. SEOs suggesting micro sites are best avoided. In my opinion..."
Imad Sarrouf, Digital Commercial Manager at MBC Group
"Many SEOs companies are after the quick buck, it would be more lucrative for them for you to roll back a micro-sites strategy one more time. My advice to you, stick to your main website, create widgets/gadgets/apps and seed them where internet users of nowadays are. Social Networks!!"
"You can do micro-sites if they appear 100% different from your main website. Duplicate content will put you into the sandbox faster than you can say... Pneumonoultramicroscopicsilicovolcanoconiosis!"
"It depends": Why MicroSites can be a good idea
"Depending on what your business model is, if there is a genuine reason to have micro-sites then have them... If each micro-site is essentially about a separate product or service that the end user might not necessarily associate with your primary site, then that's a definite reason to have them."
"The positive/negative effects that Microsites have on SEO differ from client to client. It depends on the product or services being sold or provided and the audience you are marketing towards. Also the use of internal and external linking is always an important factor.
We use Microsites on a larger scale with our client Directline-holidays. We have the main site which is www.directline-holidays.co.uk and from that we have other sites which offer different products such as skiing - www.directline-skiing.co.uk. We have 6 "Microsites" which come from the parent site."
"We've actually worked with clients that are experimenting with microsites specifically to increase PPC and SEO performance who are getting amazing results.
WHEN MICROSITES MAKE SENSE
This strategy is worth investing in, especially if you are in a highly competitive industry where there is a solid amount of search volume (so that you have enough data to measure performance from each microsite). Some products may not have enough people searching for them making a microsite less worth the investment. Also if your margins are very tight and you don't have the volume it may be difficult to recuperate the costs involved to properly implement this strategy.
AVOID A ONE-PAGE MICROSITE
A microsite should not be used as a splash/squeeze page or one page site as Google has been cracking down on these heavily by penalizing them with lower quality scores on AdWords. So you'll have to invest in a mini-site with enough relevant content and transparency to satisfy Google that you are committed to providing a good user experience...
BENEFITS OF MICROSITES...
Higher CTRs (Click Through Rates) which are the #1 factor in increasing quality score on Google which in turn help keep your costs per click down.
Higher conversion rates which resulted in lower costs per sale/lead and allowed them to bid more aggressively and further increase sales.
Higher customer loyalty, especially on products and services that are bought repeatedly or seasonally since you are giving customers hyper relevant content that makes you look more specialized and an expert in.
Works to better differentiate you from your competitors giving you more credibility and engagement.
Allows you to test experimental products or services without hurting the image of your main brand."
"This is one of those subjects that really depends on your goals and business/marketing strategy. The truth is, there are both benefits to utilizing microsites and benefits to keeping all content on your primary site.
BENEFITS OF MICROSITES:
Allows for dedicate messaging and high relevance for visitors
Can increase increase keyword visibility/rankings since micro sites can be better targeted
Can also increase visibility/rankings for your primary site via links
From a usability perspective, microsites can sometimes make more sense (think different sub-brands, sites that are made especially for your sales team, integration with traditional media, possibly blogs etc.)
BENEFITS OF ALL CONTENT ON PRIMARY DOMAIN:
Less work/maintenance and reporting
Inbound links to your content can help increase rankings for other parts of the main website, creating a "ranking powerhouse."
Sometimes, microsites do not make sense from a usability perspective (you don't usually need separate sites for different "solutions," and users should really not be traveling down a conversion funnel that spans multiple URLs)
Visitors to one part of the site can be cross-sold to other parts of the website
So seriously, the answer to your question depends entirely on multiple factors, and a true Internet marketer (not just SEO professional) will go over these with you in detail to ensure that recommendations are in line with your marketing goals and brand platform."
Grant Simmons, Group Account Director at The Search Agency
"I'd hate to tar all SEO's as fickle, but the answer to your question is "it depends"...
Microsites can be a very good, productive and profitable part of an overall SEO strategy, just as micro-branding can be a good part of an overall online / offline marketing strategy.
What you're trying to do is capture searchers and if your main brand site does not have the means (i.e. content, architecture, linking, flexibility, support) to facilitate / build that capture, often a smaller more nimble site strategy around profitable (for your business) search queries or micro brands can be more cost effective and efficient than redeveloping, expanding or building out your primary site.
As a search marketing company serving many top tier online businesses, I can say without a doubt microsites can work to attract and drive more traffic.
Do we recommend to all our clients? No! But if we identify an opportunity, ANY opportunity, we're going to make the best recommendation possible which *may* include a robust microsite strategy."
Do MicroSites work? The conclusion
Microsites can be a great idea especially for specific targeted promotions, but whether you use them depends on your brand, your time and your budget. For the moment we're not using microsites at Silicon Beach Training and we're putting our energies into blogging and social networking. However, we're still tempted as we've definitely lost traffic and rankings for certain keywords since we stopped using microsites... Thanks to all who offered their great advice - we'd love to know what you think if you work in SEO or are wondering whether to use microsites yourself.
Posted under:
SEO
Search Engine Optimisation
microsites
micro-sites
minisites
mini-sites