Heather Buckley
10 Dec 2013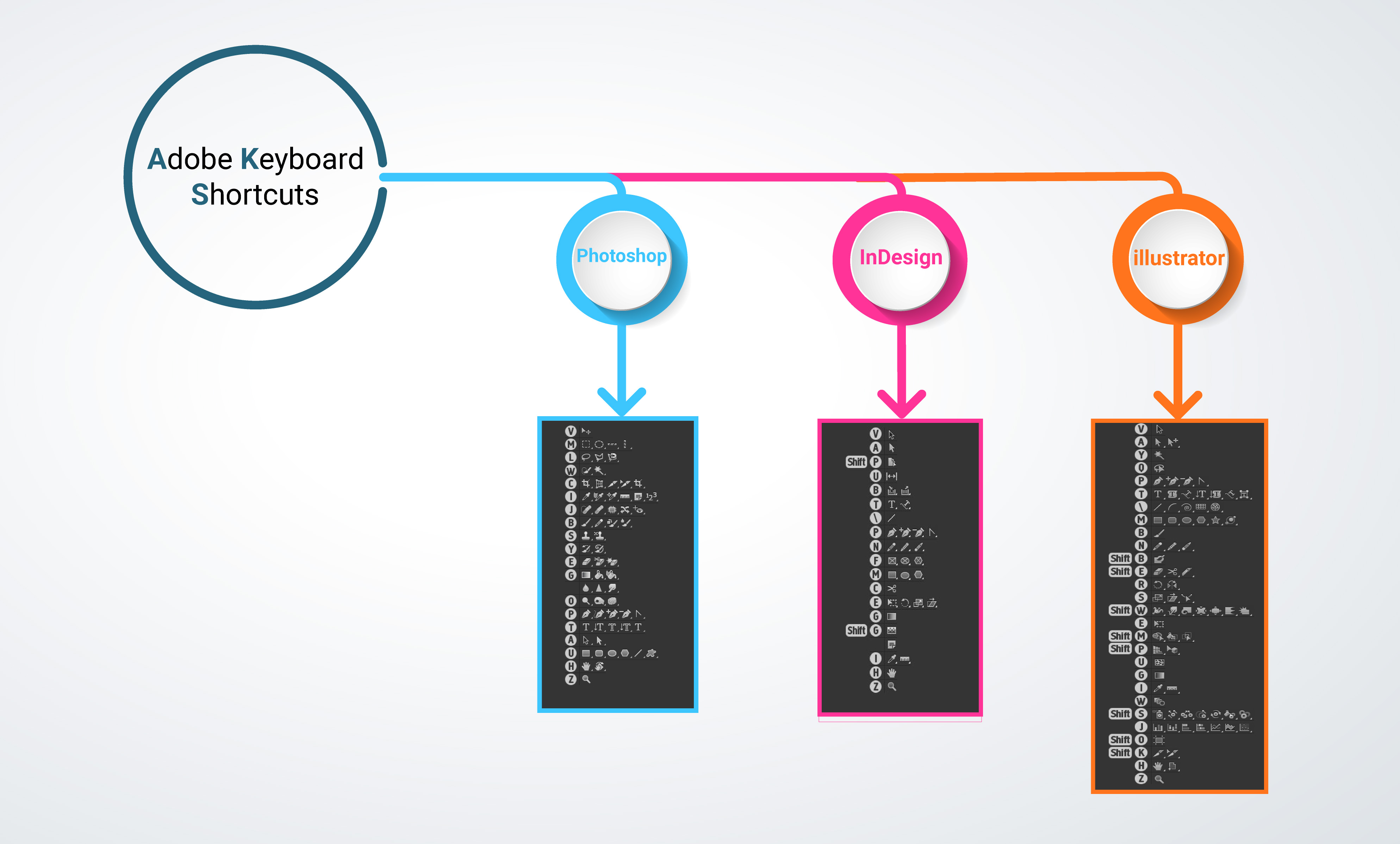 Adobe Keyboard Shortcuts - Desktop Background & Poster
Photoshop, InDesign & Illustrator Keyboard Shortcuts
Nothing speeds up your workflow using Adobe products more than learning the keyboard shortcuts for the main tools.
To help you learn the most common keyboard shortcuts off by heart we've created a graphic showing you how to quickly select the right tool.
If you're struggling to get to grips with Adobe software then our Photoshop, InDesign and Illustrator courses come highly recommended. There's no better way to gain confidence and start working more productively.
You can download our graphic as a desktop background or print it off and stick it on the wall to refer to.
Once you start learning your favourite tool commands you will be surprised how much faster you work.
Download our Adobe Keyboard Shortcuts Background
Download our Adobe Keyboard Shortcuts Poster
Just use one program? Get the individual shortcuts below...
Photoshop Tool Keyboard Shortcuts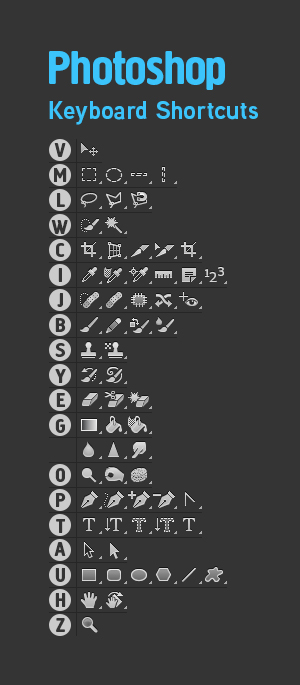 InDesign Tool Keyboard Shortcuts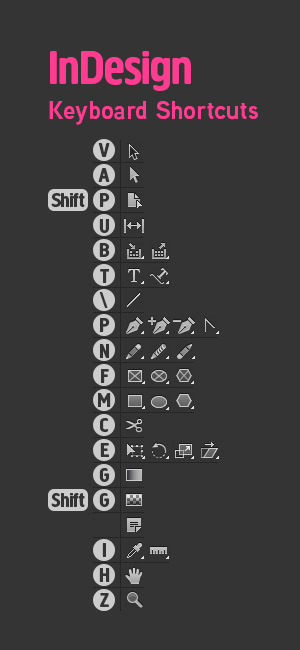 Illustrator Tool Keyboard Shortcuts

For more useful Adobe resources read our latest post on Creating Interactive InDesign Forms & Buttons or find out whether you should update to Creative Cloud.
Have we missed your favourite tool? Is there a section of commands you use a lot that you would like a graphic for? Let us know in the comments below.
Posted under: